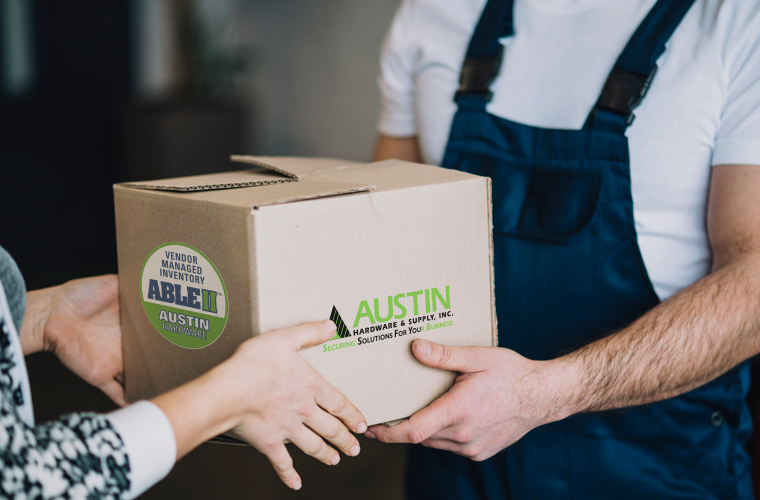 Vendor Managed Inventory, or VMI, is an inventory replenishment strategy in which the supplier monitors and may even physically replenish the customer's stock. When you form a VMI relationship with a provider, they handle the stress of inventory so that you can focus on other aspects of your business.
By letting the right provider manage your inventory, you can invest time in building relationships, increasing sales, and tackling other things that help your business reach long-term success.
Ready to learn more? Here are seven great benefits to finding the right VMI partner to streamline your supply chain and provide solutions for your business.
1. Lower Up-Front Inventory Investment
With the right agreement, such as a consigned inventory agreement, you could be looking at saving your company's capital for bigger things. A consigned VMI agreement means that you don't have any upfront expenses, and you can invest your money in other aspects of your business.
The right VMI system also reduces your inventory on hand, so you're not spending money to carry products that are not helping your business grow right now.
2. Access to Better Data & Forecasting Tools
Another great benefit of finding the right VMI partner is the ability to access better electronic data. The right inventory data and forecasting tools ensure that your stock on hand gets replenished on time. Having access to data and real-time analytics means fewer pain points for your business, like line shut-downs and unhappy customers.
3. Highly Customizable
Whether your business is big, small, established, or in the start-up phase, the right VMI provider can handle your unique set of inventory systems and business needs.
That's right! Inventory management is highly customizable and can serve a variety of business models, no matter the size of your company or your budget.
4. Lasting Business Partnerships
A big part of doing business is creating stable, lasting relationships. When you partner with the right VMI provider, you form a lasting partnership and create another set of eyes that are looking out for YOUR business. A partnership in which the VMI team takes care of your company's needs and offers ongoing, hands-on support.
5. Vendor Consolidation
Another significant benefit of a VMI program is that it allows you to consolidate the number of vendors with whom you are placing purchase orders. Sounds refreshing, right? By consolidating vendors, you reduce paperwork, purchase orders, and the hassles that come along with handling multiple suppliers. You save valuable time and resources, which you can put back into your business.
6. Increased Sales
A significant benefit of VMI as a method of supply chain management is an increase in sales for your company. When the right VMI program is in place, your business runs more efficiently and is less subject to stock-outs and downed production lines which ultimately makes your business more productive and better able to fulfill the needs of your customers, leading to higher sales opportunities.
7. Higher Quality of Inventory
Dealing with fewer suppliers means one critical thing: quality control. The responsibility for maintaining your inventory is in the hands of a trusted provider. Knowing that a trusted partner handles your stock can give you peace of mind that the quality of the goods and services you receive is consistent. You will have fewer returns and defective parts to deal with as a result.
In today's market, you need help managing your inventory and we can help.
Do you want to streamline purchasing and stocking processes and ensure the right hardware inventory is on hand when you need it? Austin's Vendor Managed Inventory (VMI) program is the first of its kind for lock and latch hardware and is designed to improve parts availability and reduce expenses.
If you find yourself looking for solutions to these common inventory management issues, our ABLE II™ system can help you solve them:
Running out of parts
Manufacturing lines shut down
Falling short on inventory turn goals
The feeling of being overworked or understaffed
Let Austin Hardware® help you get the right quality and quantity on the shelf at the right time. Click here to learn if your business is ready for Austin's ABLE II™ VMI.