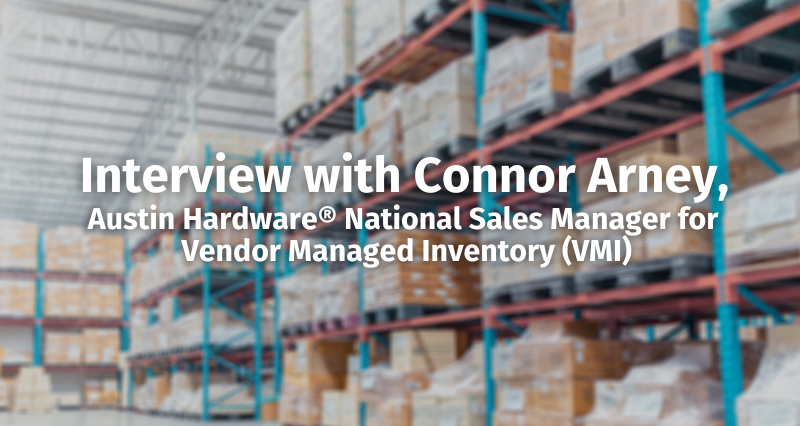 Q & A with Connor Arney, Austin Hardware and Supply National Sales Manager for VMI
AH: Can you explain vendor-managed inventory (VMI) and

how it works

?
CA: Vendor-managed inventory is an arrangement between the customer and supplier in which the vendor takes responsibility for managing and replenishing stock levels of agreed-upon parts and products at the customer's customer's location.
AH: What are the benefits of implementing a VMI system for businesses and suppliers?
CA: "Benefits of VMI include; Reduced stockouts, improved inventory accuracy, lower inventory carrying costs, and better supply chain visibility.
It can lead to stronger collaboration between vendors and customers,
streamlined operations
, and enhanced customer satisfaction."