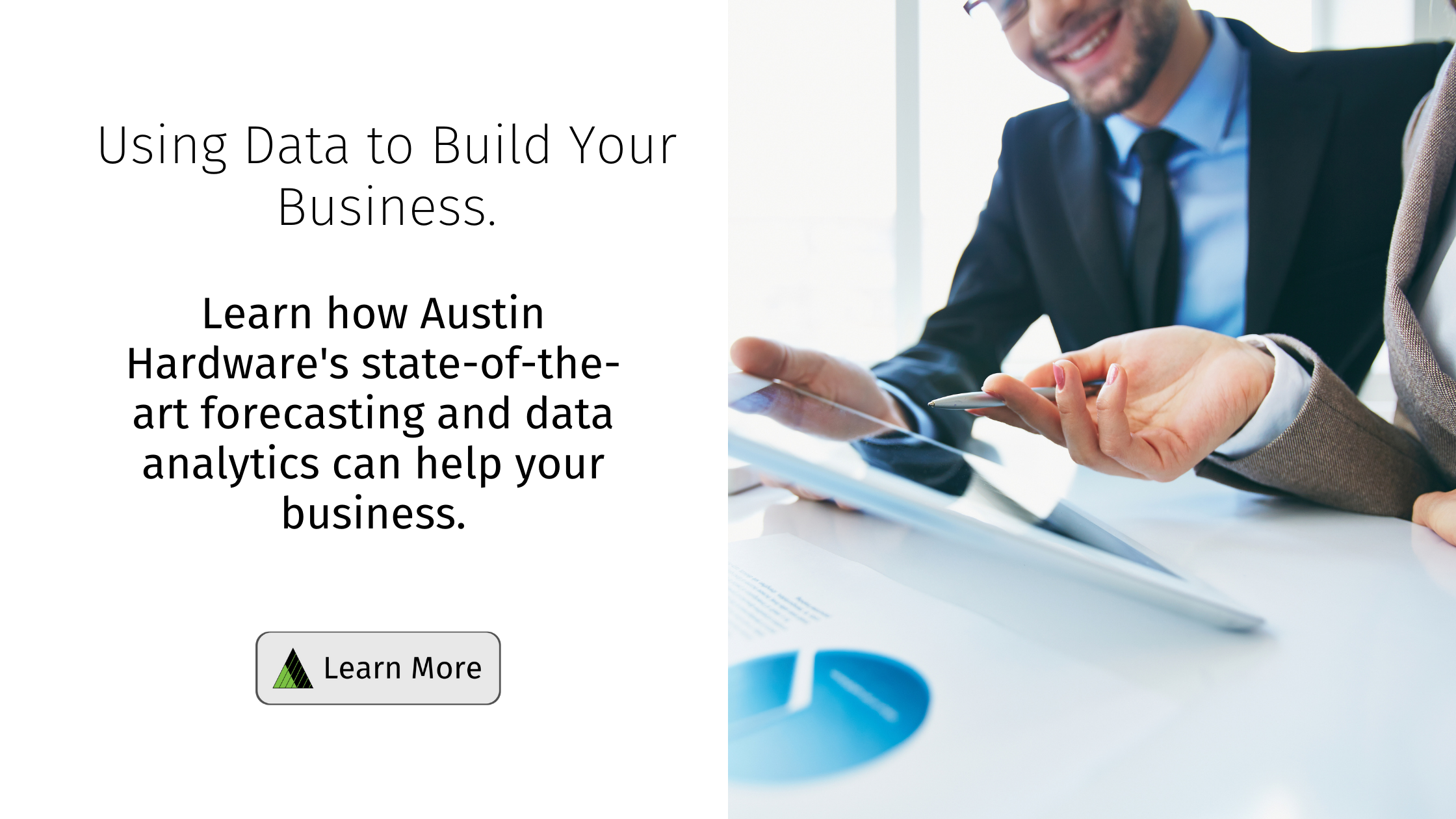 Using Data to Build Your Business
Using data to measure your business's success helps you see a clear picture of where your business stands. Numbers don't lie -- you can tell how your business is doing and set goals based on past and present metrics. These Key Performance Indicators (KPIs) help your business stay on track to goals, quotas and let you know where you stand. Austin Hardware® covers this more in-depth here.
Aren't you ready to stop focusing on the small things like purchase orders, supply chain headaches, too many vendors, etc.? It's time to start focusing on what really matters – what new product improvements are needed to drive sales, how vendors can align with you to exceed your corporate or department goals, what manufacturing processes need revisiting. It's time to start building business relationships, setting long-term goals, growing your business, and preparing for future growth.
Austin Hardware's team of experts can help take your business to the next level. If staying on track for your future goals is your concern, keep reading to see how Austin Hardware's use of data analytics and solutions can help your business stay on track this year.