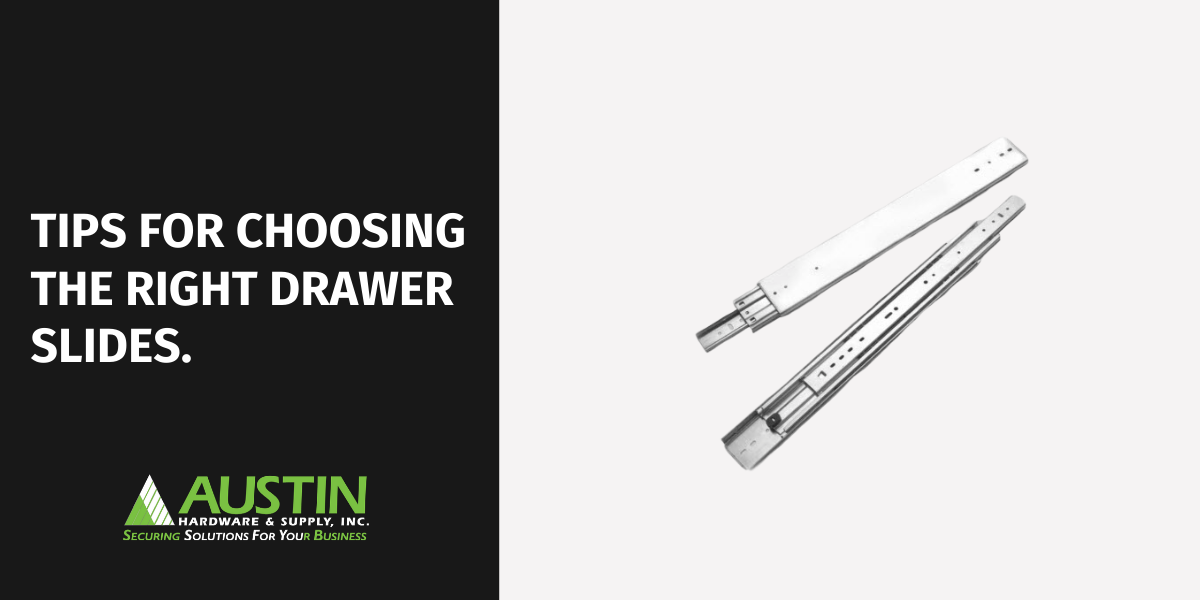 Drawer slides assist in the opening and closing of drawers. From emergency and utility vehicles to server racks, battery trays, and medical equipment cabinets, the list of uses for drawer slides in vehicular and industrial applications is virtually endless.
Choosing the right drawer slide for your application requires the answers to a few questions.
What is the drawer used for, and how much weight will it be required to handle (load capacity)?

What are the environmental conditions in which it will primarily operate? Must the drawers lock in any position (i.e., open position, closed position, both, or neither)?

Must the slides contain a disconnect to allow for the complete removal of the drawer?

How much space is available, and how much of the drawer must be easily accessed?

How often will the drawer be accessed?

How much of a factor are aesthetics (i.e., will the slide be hidden)?
Often, the most critical element to determine, and the best way to begin to narrow down your options, is your required load capacity. From there, you can start to explore the available options.