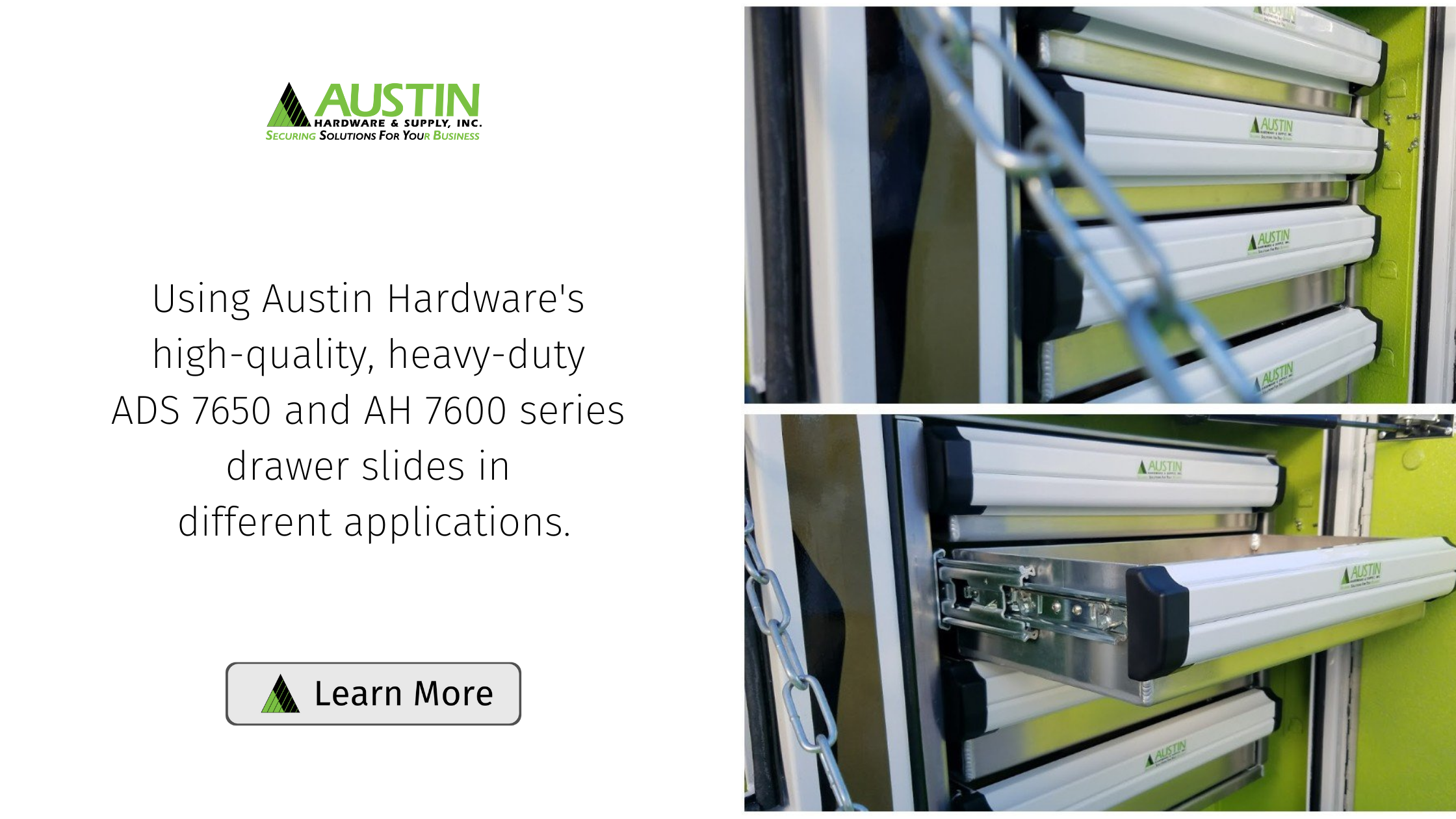 The ADS 7650 and AH 7600 series side mount drawer slides from Austin Hardware® are high-quality, heavy-duty slides representing two of the best drawer slide options available.
Both are found extensively in emergency vehicles, utility bodies, cargo vans, maintenance trucks, recreational vehicles, and many other vehicular and non-vehicular applications. This is because their durability, flexibility, and ease of use are second to none.
Both series' have a load rating of up to 500 lbs. per pair, making them suitable to store all types of valuable cargo. The slides are tested at the 18" length but have been shown to perform to this rating up to 28".
The AH 7600 is the original, non-locking version of this slide. It is sold in pairs for applications where a lock is not required or desired.