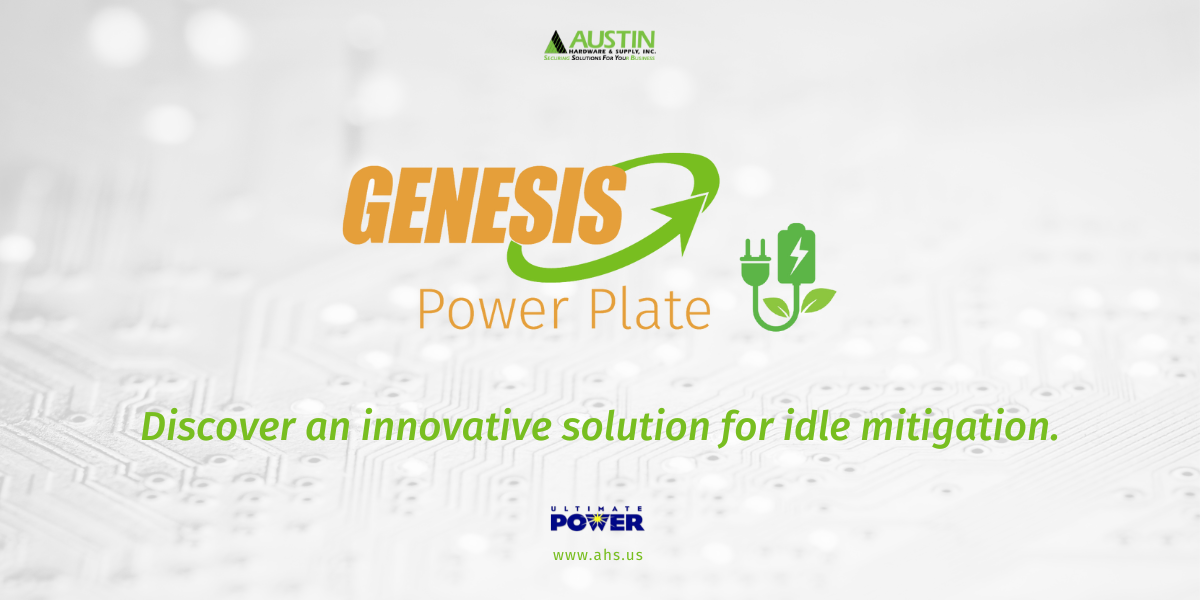 The Genesis™ Power Plate from Austin Hardware® – A Green Solution for Your Business.
Austin Hardware® is excited to introduce an eco-friendly solution for your vehicle– the Power Plate by Genesis™. Our new line of products includes an inverter charger and lithium-ion batteries. With these products, you can power tools, equipment, and accessories, including air-conditioning, on any utility vehicle without idling the engine.
If you want to extend the life of your vehicle and save on fuel costs with an easy, greener energy source, keep reading below.