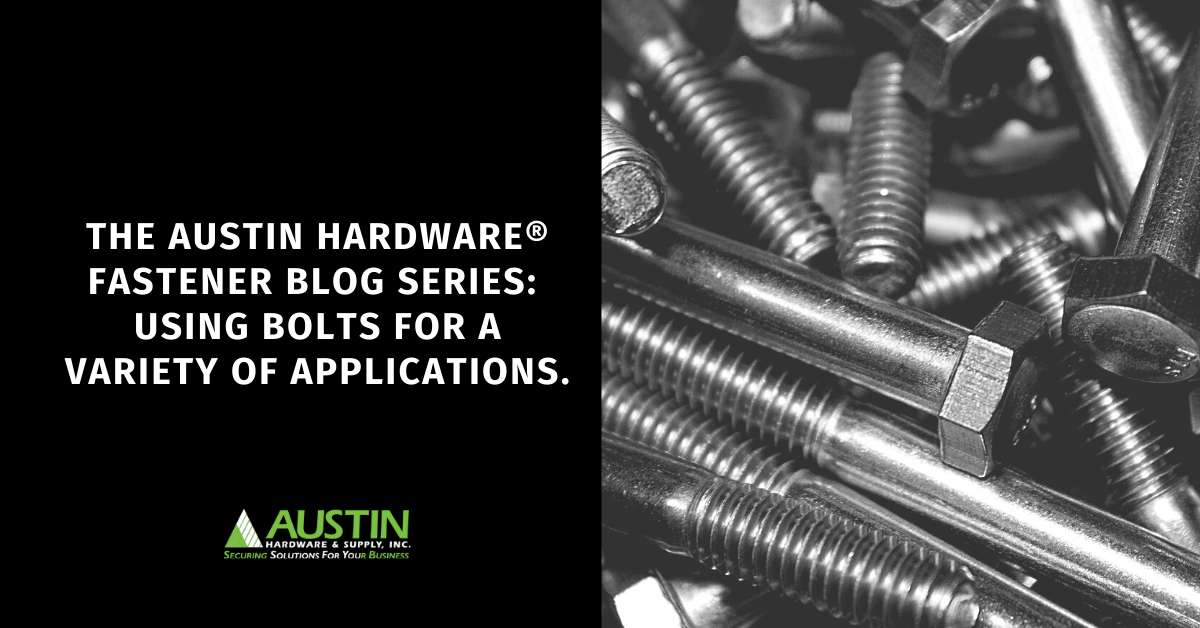 Like most fasteners, bolts are available in a wide variety of styles and materials to meet the needs of a world of applications. In the industrial world, carbon and alloy steel bolts are used most often. Steel bolts can be divided into two major categories: High Strength Structural and Common.
Steel bolts are rated and specified by numerous certifying bodies, but the two primary associations in the United States are ASTM International (formerly American Society for Testing and Materials) and the SAE International (formerly Society for Automotive Engineers). ASTM standards for bolts and fasteners pertain primarily to construction applications, while SAE deals with machinery and automotive applications as well as those for original equipment manufacturing.
High Strength Structural Steel Bolts are typically used to join steel structures in construction. They're mostly composed of quenched or tempered steel and have a minimum tensile strength of 120 ksi for use in structural connections. Examples are ASTM rated A325 and A490, Types 1 and 3 structural hex bolts.