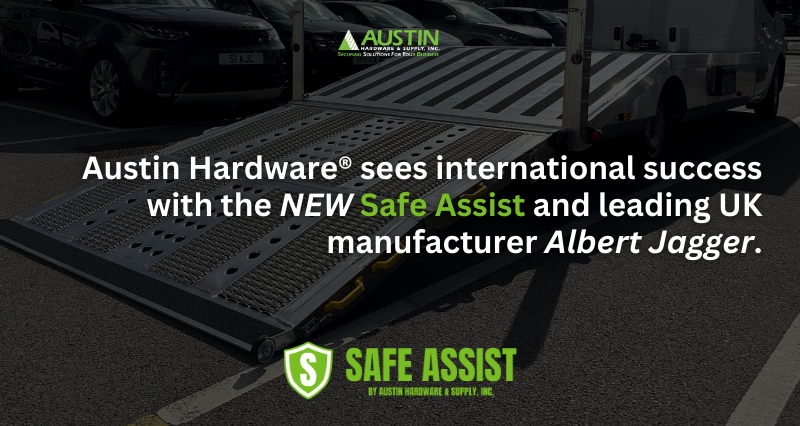 Safety and reliability have gone international. UK's Albert Jagger, a leading manufacturer and distributor of commercial vehicle parts and fittings, has recently completed the integration of Austin Hardware's Safe Assist - Ramp Door Assist - on a beavertail type vehicle at MIS Conversions, a leading fleet conversion specialist in the UK.
From Albert Jagger: "The successful integration of Safe Assist was a collaborative effort between Albert Jagger and MIS Conversions, from assessment through to installation. The project not only improved the efficiency and safety of beavertail vehicles but also reinforced the commitment of both companies to providing quality solutions to the transport industry." (www.albertjagger.co.uk)
What is Safe Assist? The NEW Safe Assist is a cable-less, concealed ramp door assist by Austin Hardware® ready to revolutionize the trailer industry by rendering the heavy trailer ramp doors virtually weightless.