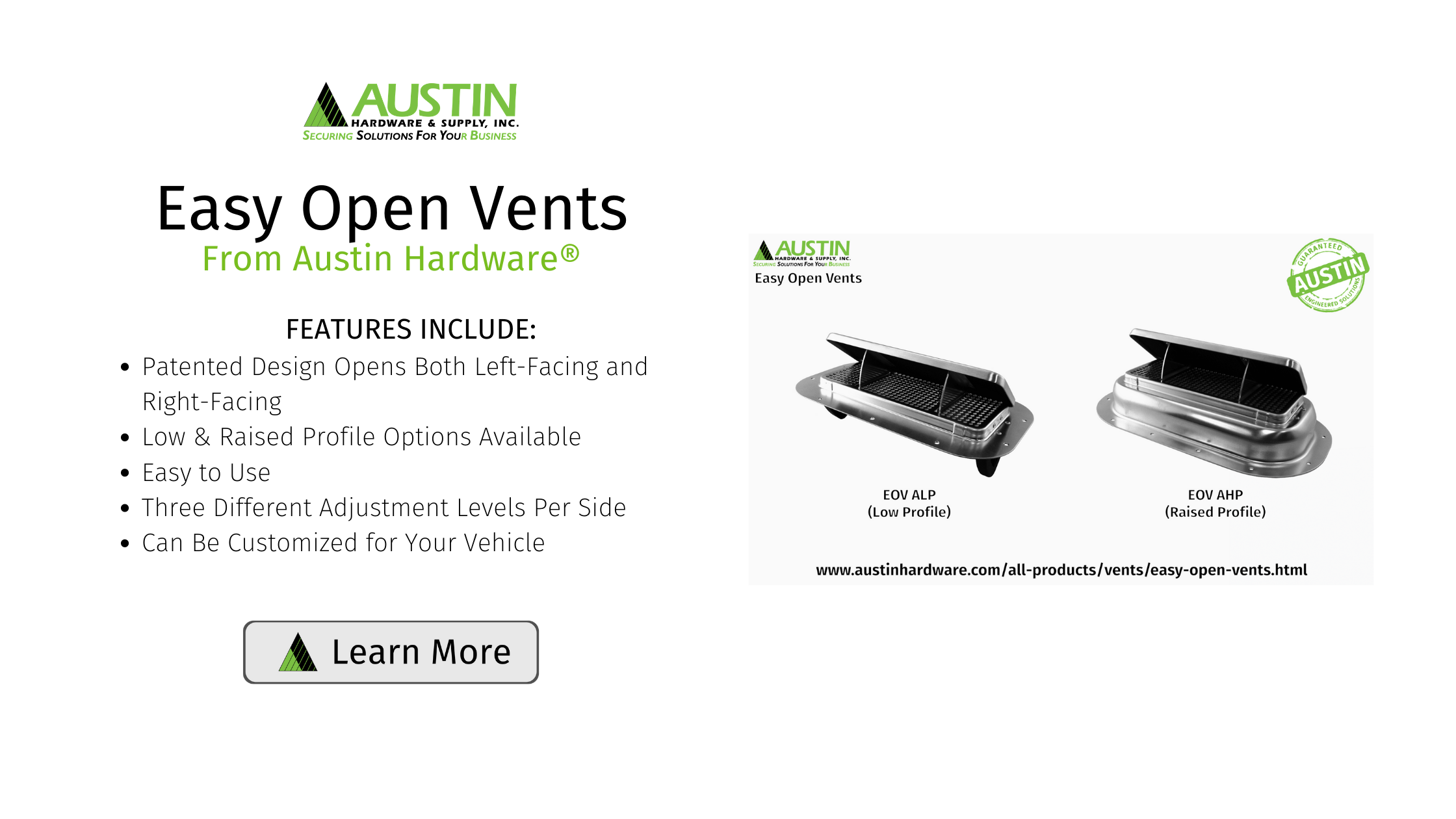 Easy Open Vents by Austin Hardware®
Our engineering team here at Austin Hardware® would like to introduce another patented solution for your business: the Easy Open Vent. This patented design opens both left-facing and right-facing, making it an easily adaptable solution for different applications and industries. Designed with the end-user in mind, the Easy Open Vent or EOV is a great solution for your ventilation needs.
Another great design aspect is that the EOV also has three different adjustment levels per side. It also has low-profile and raised-profile options and both right and left opening capabilities. You can also customize this product with different materials and sizes depending on your specific needs.