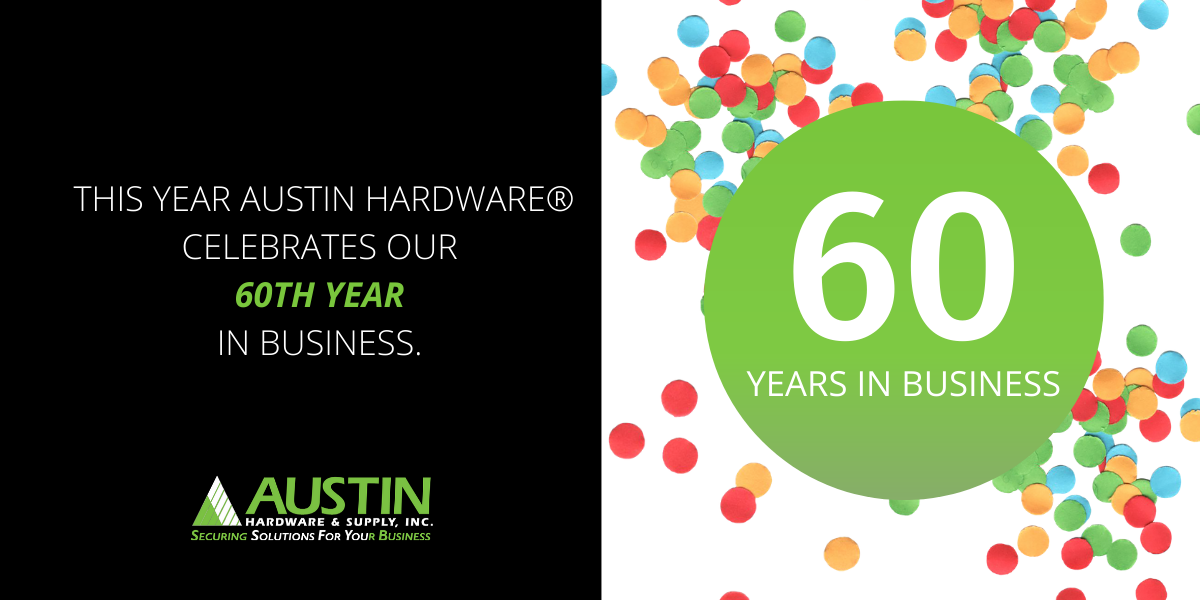 This year, Austin Hardware® celebrates 60 years in business. What started as a small, family-owned business has bloomed into the success we see today with 10 U.S. locations and employees spread across the country. Our company's success is based on our roots to serve and provide quality parts and services while becoming a reliable partner in the industry.
Our CEO Mark Dudenhoeffer says it best,"We believe that as a family-owned and operated business, we have an opportunity to invest in our people and our customers for the long term." Team Austin is built on family values, a customer-first attitude, and quality in all aspects of our business. In times like these, we know that's what matters most.
The Last 60 Years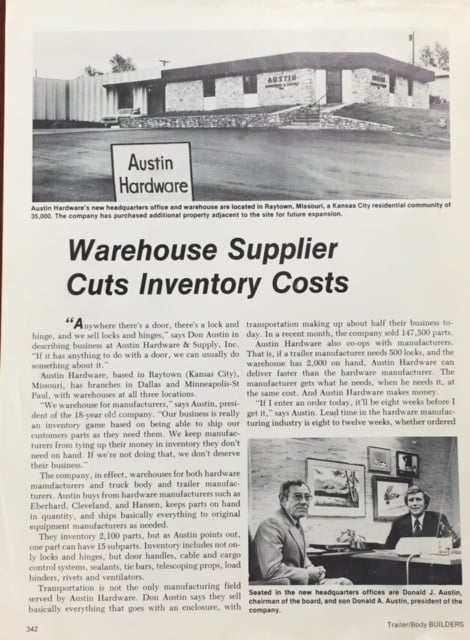 What started as a small company in 1960 to provide solutions for the trucking industry has turned into the Austin Hardware® we know today. Although not officially becoming Austin Hardware & Supply, Inc. until 1965, our success was imprinted from the beginning by a set of values we hold today. What are our values here at Austin? "Grampy" and Don founded our company on the values that we call the "Austin Way," valuing hard work, dedication, and commitment.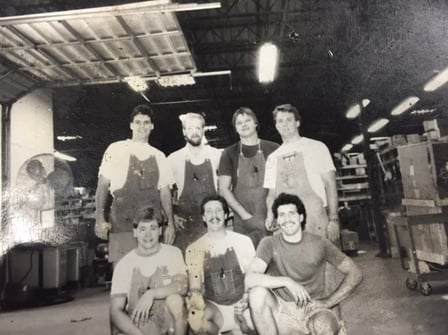 Our Official Values Are:
People First - Our company was built around people and valued relationships. We believe in creating opportunities for the people we work with and the customers we serve.
Serve Humbly - Great leaders use the power and authority they are given to serve others, not to elevate their own status. We believe all services are honorable, and it is our pleasure to serve you.
Stewardship - We are dedicated to always doing the right thing, being responsible for our actions, and holding ourselves accountable to a higher standard.
Gratitude - Thank you for allowing us to put these values into action every day. It is our pleasure to help serve you, our teammates, and our community with excellence.
When working with our team, it is easy to see how we hold these values to be true. From our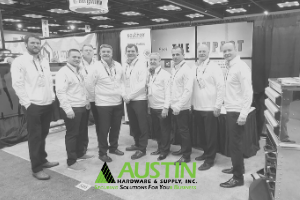 humble beginnings to the success we see today, we could not have made it this far without honoring our values and building relationships with those we serve. And speaking of relationships, our company is relationship led, we place teamwork and customer appreciation above all else. Our commitment to partnerships is what caused us to provide so many solutions for such a wide variety of industries and to grow into the 10 locations that we have today. We know that our commitment to building one on one relationships is a great part of our value add as a company.
More Ways that We Add Value
As we reflect on what the last sixty years have brought to our company, we know that leading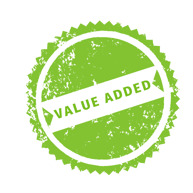 with value-added solutions has helped us grow and create new solutions. Not only can we enhance and support your supply chain, but our solutions teams can work to add value and solve your company's biggest problems. Some of the ways we do this are eCommerce, serving multiple industries, custom engineered solutions, 10 U.S. locations with five call centers, and providing inventory management for your company's supply chain. We add value to your company by merely doing what we do best: securing solutions for your business.
What's so great about being part of the Austin Hardware family?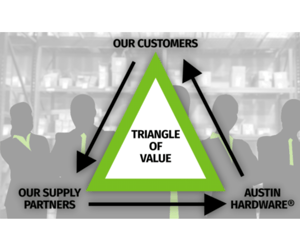 We like to say our team is "Big Enough to Take Care of You, Small Enough to Care." What that really means is although we have grown into a company with 10 locations, we still hold our original values to be true and to make you feel like you are still dealing with the small company we started with. Even our 10 locations are strategically placed to be able to serve the entire country, and if you look at a map, you can see how we are designed to run efficiently and serve many different parts of the country. In addition to our locations, we have staffed our company with enough solutions consultants and product experts to serve those we do business with adequately. Our customers look to us as partners to help them solve their biggest problems and add value by providing quality solutions.
The Next 60 Years...
If there is anything we have learned over the last 60 years, it's that leading with a customer-first attitude creates lasting partnerships and grows business. It's what matters. In the next sixty years, we can only hope to continue to create the types of partnerships we have in our history as a company. Our customers play an essential role in our business, and we are grateful to be the company that you choose to do business with. Thank you to all who have helped make our company great. We can't wait to see what the next 60 years look like here at Austin Hardware®!