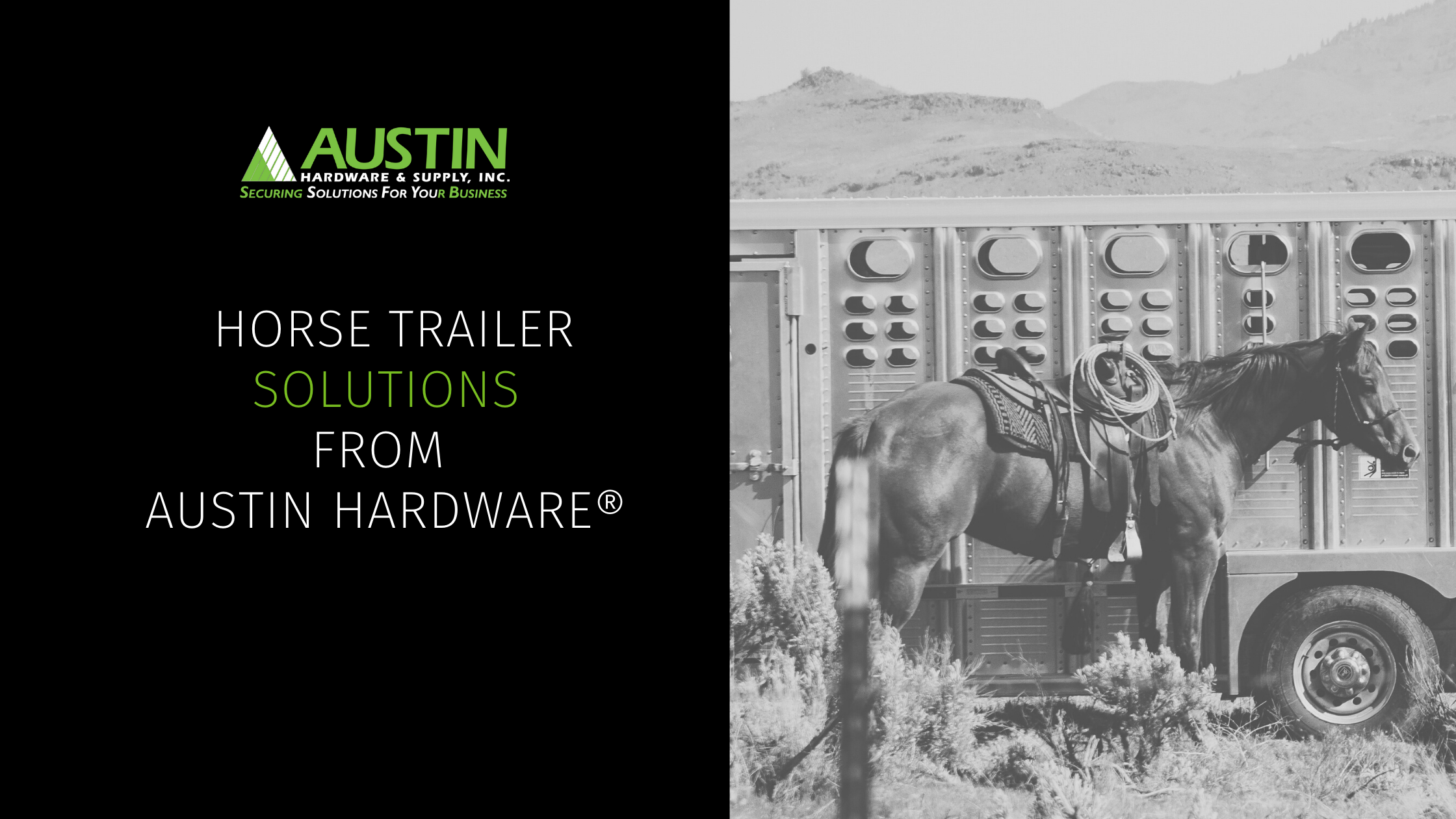 From the wild west to the Midwest, Austin Hardware® knows a thing or two about horse trailers, and we work with some of the top horse trailer manufacturers in the business. Your horse and your trailer are both major investments for you, and you want to be sure you can enjoy your invested dollars while keeping your horse safe and comfortable during transport. Horse trailers come in various options, sizes, and investment levels. There are many different options, and Austin Hardware® works with suppliers to some of the top trailer manufacturers in the U.S., providing top quality hardware, products, and services.
Horse Safety
Horses are both an investment and a part of the family; whether they are show horses or working farm animals, you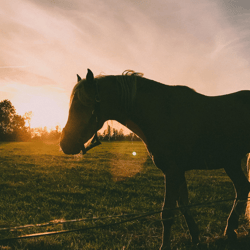 want to be sure they are safe, comfortable, and well protected during transport. The right trailer setup ensures that your horses arrive safely and uninjured. This means it is critical to have the right size trailer to accommodate your horse, as well as one with all the features you need. Some important features for safety and comfort are tie-downs, ventilation, and proper flooring. Depending on how custom you want to build your trailer, there are many options for horse comfort and safety.
Towing Safety
When you're hauling anything, safety is key. While pulling a lot of weight, you want to be sure that you follow all road safety rules and regulations. This not only keeps you safe, but it also protects you from liability. In addition, if you are hauling livestock, you want to be sure that your animals are safe at all times. Making sure they are secured and have proper ventilation. You can also be sure that your animals are comfortable during transport by ensuring your trailer is in suitable working conditions, and unnecessary noise and road vibration are avoided. Austin carries a diverse line of safety-related products as well as hardware for trailers and towing.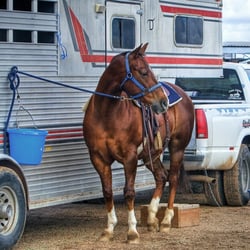 Products for Your Trailer
At Austin Hardware®, we work with some of the top horse trailer manufacturers in the business and provide the hardworking hardware needed for horse trailer safety and efficiency. When it comes to trailers, we have the hardware you need to stay safe and stay on the road. From electrical to lighting, ventilation, and more, we have the products you need for trailers.
Horse Trailer Divider Latch
We are also the designer of an original horse trailer divider latch that holds divider gates closed with minimal noise and vibration while horses are in transit. Our divider latch keeps your horses safe and comfortable during transport. Our engineering team created the divider latch as part of the Austin Guaranteed Engineered Solutions™ promise we have to find the right solutions for your business. If you would like to learn more about custom engineering, visit: https://info.austinhardware.com/austin-engineering
If you are ready to learn more about Austin's horse trailer hardware solutions, visit us online. You can also view our online catalog or our contact us page to speak to a product expert.