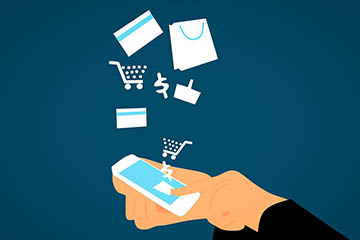 E-commerce can bring tremendous benefits to companies today. It levels the playing field between larger and smaller businesses because the cost of maintaining and marketing an e-commerce website has a lower barrier to entry. Additionally, by having an e-commerce website that remains visible twenty-four hours a day, we're better able to serve our customer base.
The Future for E-Commerce
E-commerce is the way of the future. In fact, e-commerce sales have been rising rapidly in recent years. According to the U.S Census Bureau News, during the third quarter of 2016, 7.6 percent of all total retail sales were e-commerce sales. Just one year later, in the third quarter of 2017, online sales were projected to be 9.1 percent of all sales, and an increasing portion of these sales happened through mobile devices.
In an article written for Forbes, Solomon Thimothy*, creator of a marketing intelligence platform called Clickx, referred to the internet as "the great equalizer" and "the most valuable tool for any business." People want more than to be able to locate a business online – they want the ability to interact and make transactions as they choose.
Fragmentation is the Future of E-Commerce's Biggest Challenge
According to Herbet Lui, Creative Director at Wonder Shuttle, "Thanks to the accessibility of digital, consumers have access to more buying opportunities than ever before. Our phones give us immediate access to more retailers than we can count. For big-ticket items, in particular, this means an exponential increase in a word I'm loathed to mention: touchpoints."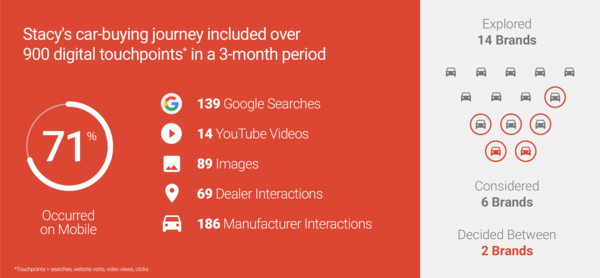 "While lower-cost products rarely take three months of research, nearly all online buyers now follow a similar, meandering path. If you're a large company, you may be scared because niche boutiques are well-positioned to gain market share. If you're a small company, you may be excited about the lower barriers to market entry and growth. No matter where you sit on the fence between startup and dominant industry player, there's an opportunity to win and an opportunity to lose."
Research from RJMetrics has found that the top-performing ecommerce companies acquire new customers 3.5 times faster than the "average" ecommerce companies.
Multi-Channel E-Commerce is the Solution to Fragmentation
According to Herbet Lui, Creative Director at Wonder Shuttle, "Create a balance and understanding to users' touchpoints. Understand when and where to amplify and show restraint throughout your channel mix, so you won't overwhelm your following or burn your marketing dollars trying to convert people when they're not interested. It's about finding opportunities in your data, and implementing creative or budget changes to capitalize when the opportunity arises. If you're looking to survive — and thrive — in the future of ecommerce, you'll need to build your store on infrastructure that can manage and maintain multichannel retailing with minimal manual input from you."
B2B E-Commerce
In 2017, according to Statista, "the gross merchandise volume of business-to-business e-commerce transactions is projected to amount to 7.66 trillion U.S. dollars, up from 5.83 trillion U.S. dollars in 2013." Fast growth plus low market share means that there is still enormous opportunity for new players to outpace industry leaders. We understand the convenience of using a phone or tablet to make online purchases. That's why our website is optimized for mobile viewing and allows for the fulfillment of orders via mobile devices. We're striving to be a part of this growing trend and expect to see an increasing amount of orders being placed through our website.
What we offer for E-Commerce
At Austin Hardware & Supply Inc., we now offer both B2B and B2C e-commerce options for our customers. On our website, you will find a broad selection of our inventory along with advanced search options to help you find the exact product you need. Whether you're a customer or business owner, our new site will help streamline the process of acquiring the inventory you need at wholesale prices.
*Source:
Solomon - https://www.forbes.com/sites/theyec/2017/07/17/the-future-of-e-commerce-are-you-in-or-are-you-out/#3177ff0d37d8
Census - https://www.census.gov/retail/mrts/www/data/pdf/ec_current.pdf
https://www.shopify.com/enterprise/the-future-of-ecommerce