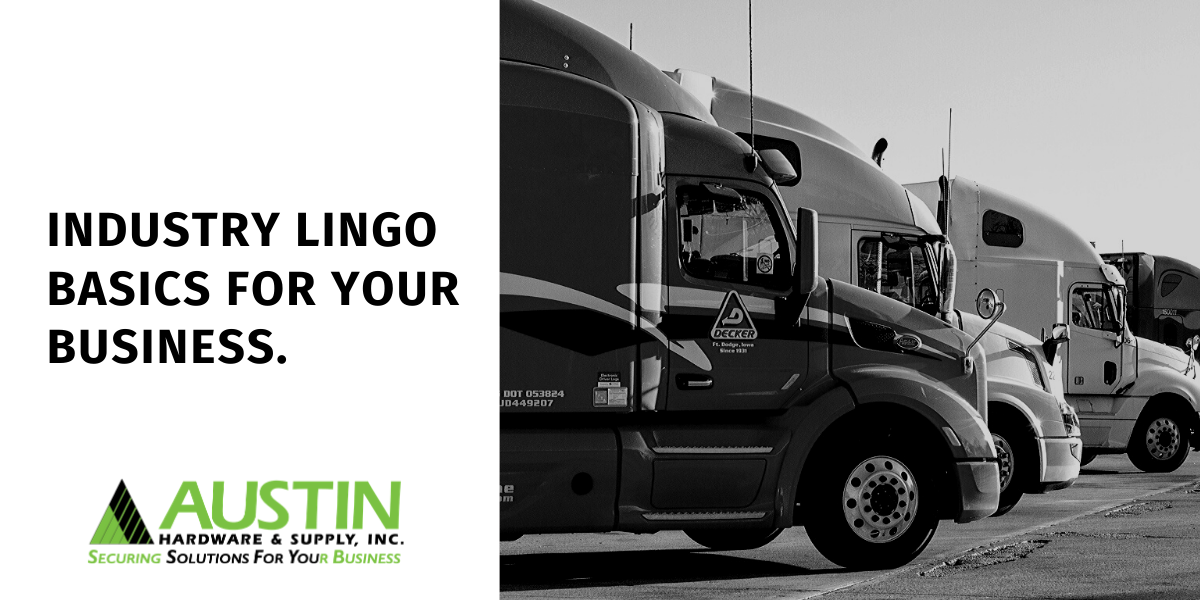 When it comes to doing business, there is a lot of lingo used for describing different aspects of the business. Having insight into the most common terms used in your industry helps you educate your team, business partners, and customers on various aspects of your industry. Here is a list of some of the top industry terms you might hear on a typical day.
Consignment Inventory - Consigned Inventory is inventory that is still owned by the supplier, but the customer has it on hand. When the customer uses or sells the inventory, the supplier then gets paid. This creates a form of financial security and freedom for the customer.
Non-Consigned inventory – Non-consigned inventory is a traditional form of inventory where the customer pays for the inventory as it is needed to be replenished. When you need new parts or products, you order and pay for those goods. 
Inventory management - To keep things simple, inventory management is the management of inventory and stock. Inventory management ensures that correct levels of stock are always on hand. This has a lot of benefits for your business. However, having the right inventory at ALL times is a crucial component for your business. Read more about inventory management here: https://blog.austinhardware.com/what-is-inventory-management
Drop-shipping – Drop-shipping is a business method that allows companies to operate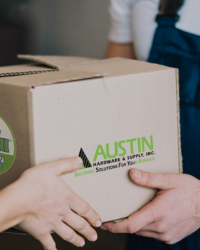 without having to manage inventory or deal with shipping products to customers. When a customer places an order through your business, the shipping is handled by a third party who houses the inventory and ships it directly to the customers.
Lead times - A lead time refers to the total time required for a product to be manufactured and shipped to the customer. This includes all of the steps that it takes for manufacturing, shipping, production, and more. To find out how Austin can reduce your lead times visit: https://blog.austinhardware.com/reducing-lead-times
Purchase order – A purchase order often referred to as a "PO" is a legally binding document in which a buyer places orders for a particular product or products and, in turn, agrees to pay the seller for those items or services. This is an efficient way to keep track of all aspects of your order
Wholesale – Wholesale products are usually sold in bulk to businesses that are not the end-user, such as an OEM or other business. When you buy wholesale goods, you typically buy a large quantity and, in turn, receive these products at a considerable discount. In general, B2B businesses participate in wholesale purchases because they are making products to sell on the retail market.
Supply Chai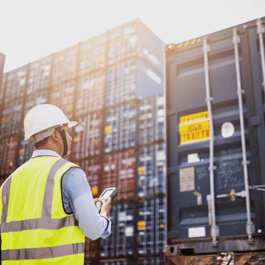 n- A business supply chain refers to all of the businesses, networks, and resources that it takes to manufacture goods. This can apply to sales of products, delivery methods, materials, and more. 
Replenishment- The replenishment process is a process by which goods or inventory is sent to warehouses or factories to maintain an optimal amount of parts, products, and supplies needed for the manufacturing process. Curious about the replenishment process? Find out Why Your Replenishment Process Needs To Include Vendor Inventory Management
Freight costs – A freight cost is the price that is required to ship your goods. Certain factors like time, distance, and quantity may affect your freight rates or costs. Different factors can affect freight costs. Interested in reducing your freight costs? Learn more here: https://blog.austinhardware.com/how-to-reduce-freight-costs