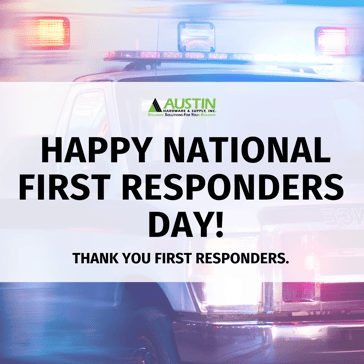 The United States Congress
has designated October 28
as National First Responders Day
Our team at Austin Hardware would like to say Thank You to all of our nation's first responders on National First Responders Day. When we need you most, you are there for us. It requires courage and sacrifice to do what you do, and it is appreciated more than we could possibly convey.
As a supplier of hardware for fire, rescue, and emergency vehicles, we are incredibly proud of the small role we play in the industry.
We are especially proud of the Austin engineered products designed to help keep first responders safe, including:
You can click on any of the links, or the image below to learn more.