"Southco has recently expanded on its successful line of mechanical actuators with a new version that combines reliable actuation with modern design. Constructed of high-strength, corrosion-resistant materials, the AC-11 Actuator features an ergonomic pull handle that is ideal for remotely actuating a latch in heavy duty equipment applications.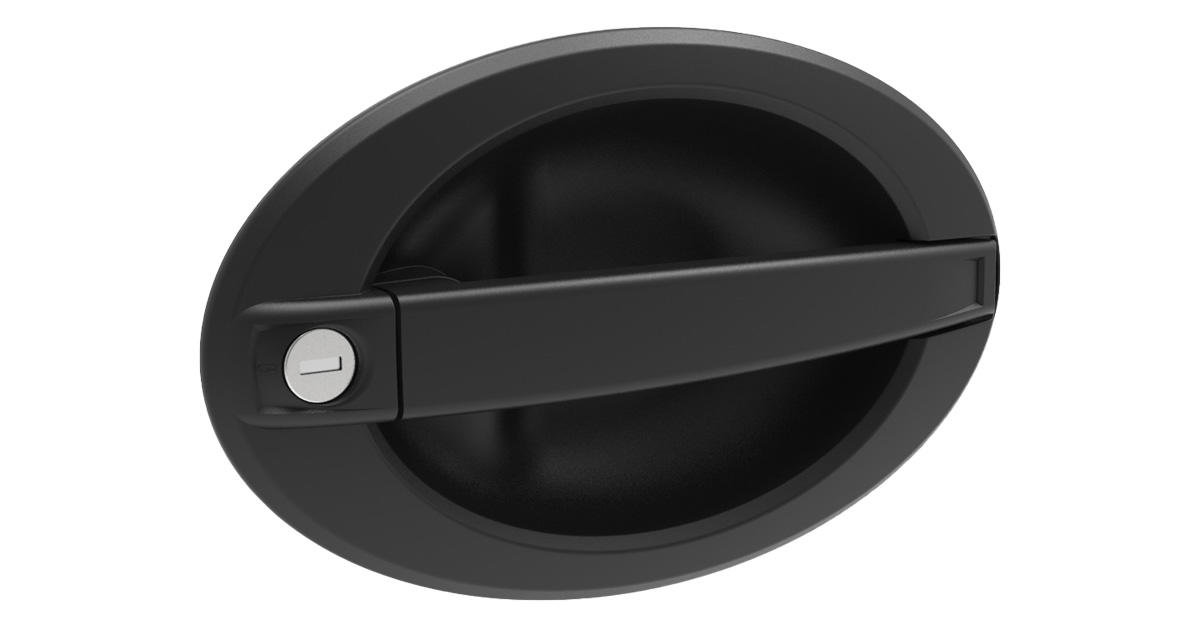 The AC-11 Actuator features an oval bezel that complements modern industrial styling and a flush mount design that minimizes protrusion. The pull handle can be easily actuated with a gloved hand, providing remote actuation of a latch in challenging environments."
Southco's AC-11 Actuator is ideal for heavy duty applications where robust operation and aesthetics are important, such as those in the Off-Highway, Bus and Heavy Duty Truck industries. The rounded edge provides a sleek look without sacrificing strength or dependability.
Available in both locking and non-locking versions, the AC-11 provides direct, single or multi-point actuation of a connected latch. When combined with Southco R4 Rotary Latches and AC Cables, AC Actuators create a complete Rotary Latching System that provides secure, reliable remote latching for interior and exterior applications.
For more information please contact our sales team.
*Source
Southco: https://resources.southco.com/southco-blog/heavy-duty-actuator-combines-reliable-actuation-with-modern-design