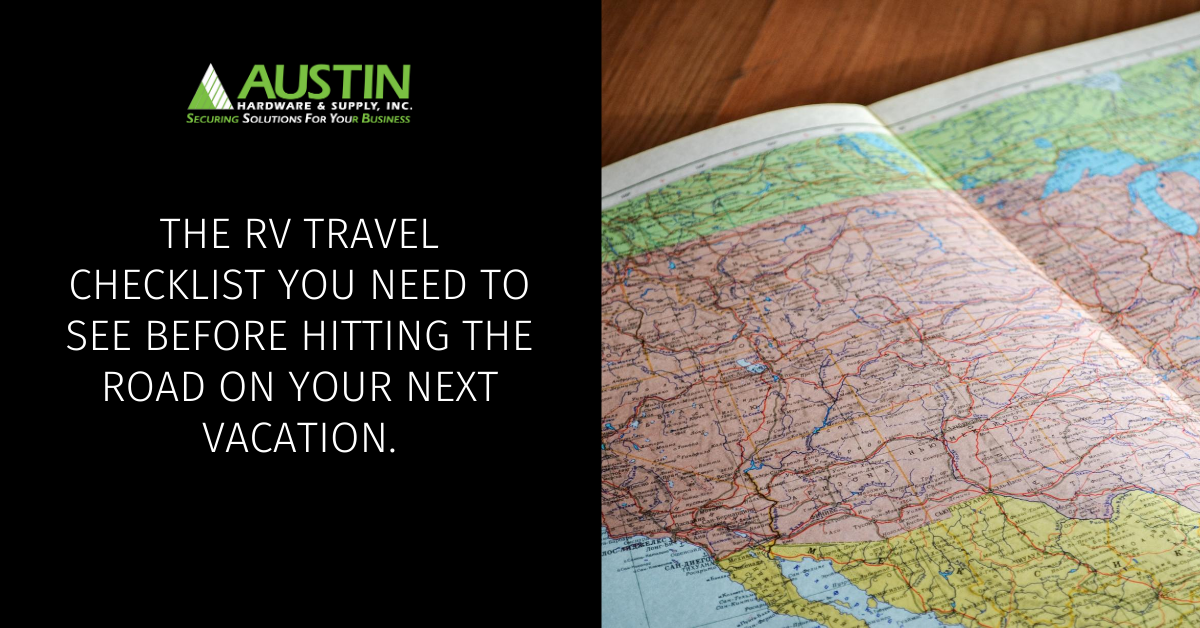 Traveling by RV is a great way to see the country and an economical choice that allows travelers to go at their own pace. What's more, is that now more than ever, RV sales are on the rise. You might be considering one as well. Traveling by RV, like any other travel method, has its benefits and things to look out for. That's why both seasoned and new road-trippers need to ensure that safety is at the top of your list before hitting the road. Before your next vacation in your camper or other recreational vehicle, it is good to make sure you have checked off a list of essential things for your trip to be safe and fun. Austin Hardware® has created a checklist for RV travelers to make sure your trip is safe and fun.
Have you packed everything you need for your trip?
From food to gear and tools and safety equipment, there is a lot you need to remember before hitting the road, whether you are going down the street or across the country. Towing or driving a camper or other type of RV has its ins and outs, and making sure you are fully prepared is the key to a fun and safe trip for all.
PRE - TRIP CHECKLIST
Ensuring both your RV and your vehicle are in top shape is key to making sure a vacation goes as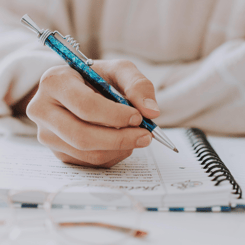 smoothly as planned. Making sure routine oil changes and scheduled maintenance is up to date is important. You can also check that tire pressure and fluid levels are ready to go for a long trip. This will ensure that your vehicle is prepared to go. Also, be sure that you have spare tires and other roadside safety equipment in the event of a breakdown or flat.
BASIC SUPPLIES
Before you head out for a short or long trip, it is good to make sure you have all the necessities, including food, water, medications, emergency phone numbers, and anything else you need daily. It might sound simple, but making a list of things you need is also important. Having a first aid kit, extra clothing, lighting is always a good idea. If you plan on doing any specialty activities like fishing or hiking, having the right gear will make your adventure more enjoyable.
HARDWARE & SAFETY
When it comes to RVs, we know hardware, that's why we stock and supply the equipment that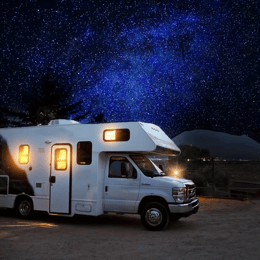 you need for your recreational vehicle. We cater to the RV industry and have thousands of hardware products in stock. For your recreational vehicle, we have Trim, Gasket & Weatherstrip, drawer slides, specialty lighting, sealants and adhesives, and more. Safety is also key when you are on the road, and we carry safety-related products to keep you and your passengers safe. If you are looking for the right hardware, you have come to the right place. We even have product experts ready to work with you and an engineering department that can design specialty products. Whatever your hardware needs are, we can source what you need.
Time to hit the road!
Now that you know more about what to pack and where to get your hardware, you can hit the road with peace of mind! If you are ready to speak with a hardware expert, contact us here. We are ready to help you with finding the right solutions for your RV.