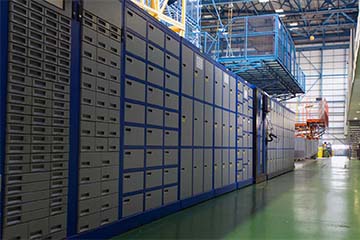 While it has been around for over a century, within the industrial supply sector, vending technology has been one of the fastest growing markets in about the last half-decade to help improve inventory management.
No longer limited to simply dispensing sugary beverages or carbohydrate-laden bagged snacks, vending technology has been used to dispense all manner of consumer goods traditionally only found inside convenience stores such as non-prescription medication, MP3 players, household products, and even fishing bait!
How Profitable Is the Industry?
In fact, recent research strongly indicates that this industry is bound to continue to rise at a phenomenal rate in less than a ten-year period. In a report published by Grand View Research, the vending industry has been estimated to be $716.6 million during the 2016 fiscal year globally. By the year 2025, the industry is estimated to be valued at $1.43 billion.
Why Is the Industry Expected to Rise So Dramatically?
According to Apex Supply Chain Technologies CEO Kent Savage, the ascension of the vending machine industry has largely been due to the affordability and ubiquity of the internet, along with the integration of improved existing technologies.
For example, the production of new sensors, along with the implementation of contemporary data systems and use of analytics, has revolutionized vending equipment. As a result, many newer vending machines hardly resemble the boring, large box-shaped machines that they all used to look like a decade ago.
As with any technology which is dependent upon the advancement of artificial intelligence, this technology has also become (and is likely to become increasingly) user-friendly. For instance, the improved capability of vending equipment to accurately scan and identify paper currency and its denomination without a few bouts of frustrating rejection means that not only will consumers find them easier to use, but businesses will consider them to be a safe investment. After all, a machine which can identify a valid, albeit crumpled dollar bill, as well as a forgery on the first time, will clearly benefit both consumer and company.
Referring back to the data presented in the Grand View Research report, this ease of manufacture and the fact that these novel machines are easier to cheaply adopt means that smaller firms can cost-effectively deploy them in myriad ways. Consequently, the vending industry has been adopted to an increasing degree by Small and Medium Size Enterprises (SMEs) all over the world.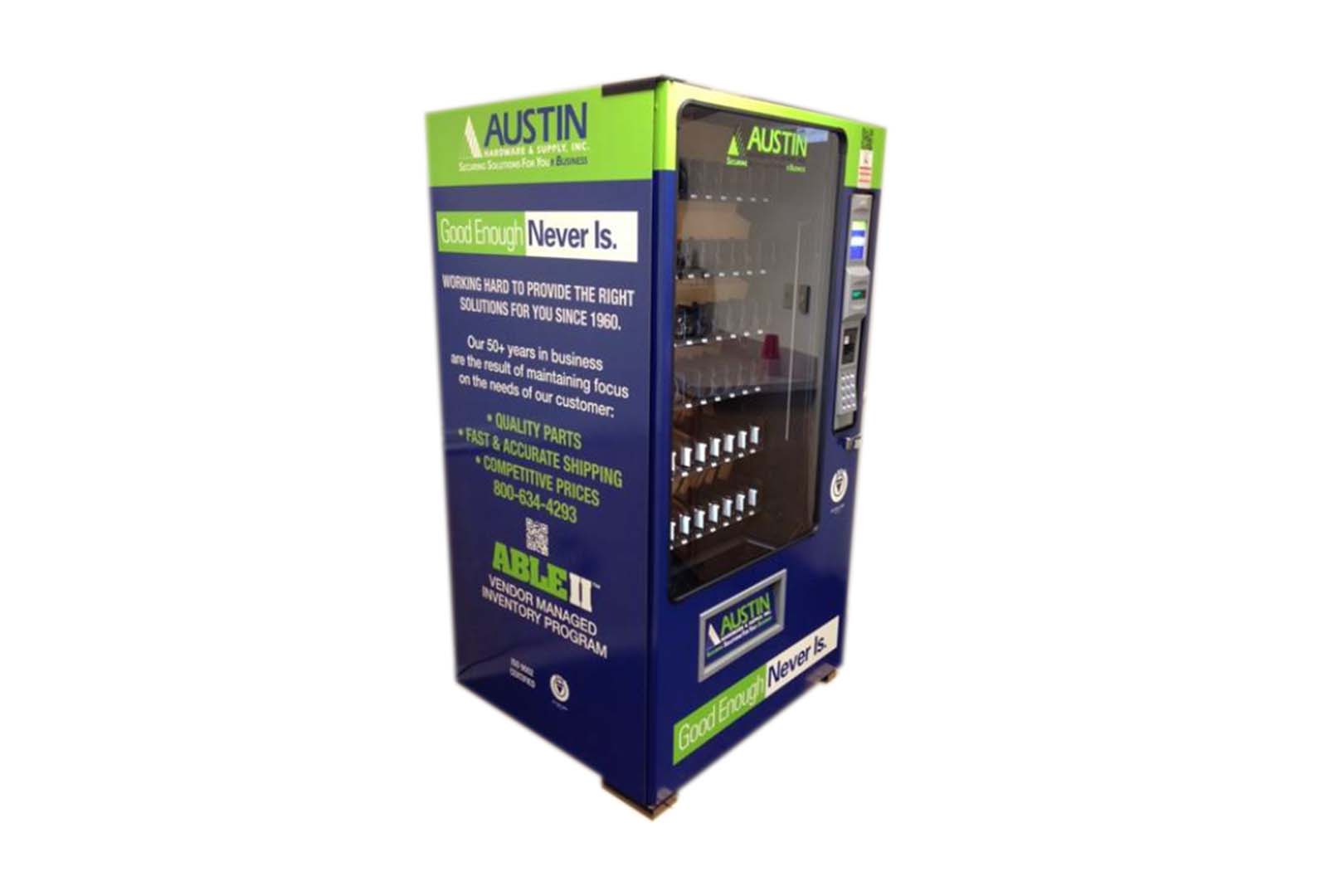 What Does the Future Hold for the Industry?
Nearly every industry has been enhanced by the internet, and if it isn't, it will be. Vending technology is no exception. With the increasing use of the cloud, vending equipment can easily be configured to constantly update a business team as to a particular machine's product capacity and when it needs to be replenished, leading to increased efficiency.
Secure, net-based communication also means that constant replacement of specific inventory through the use of smaller smart boxes, rather than mass product stuffing often used with modern bins, will be easier and economical.
Find out how Austin Hardware™ can help you with your inventory management. Click here