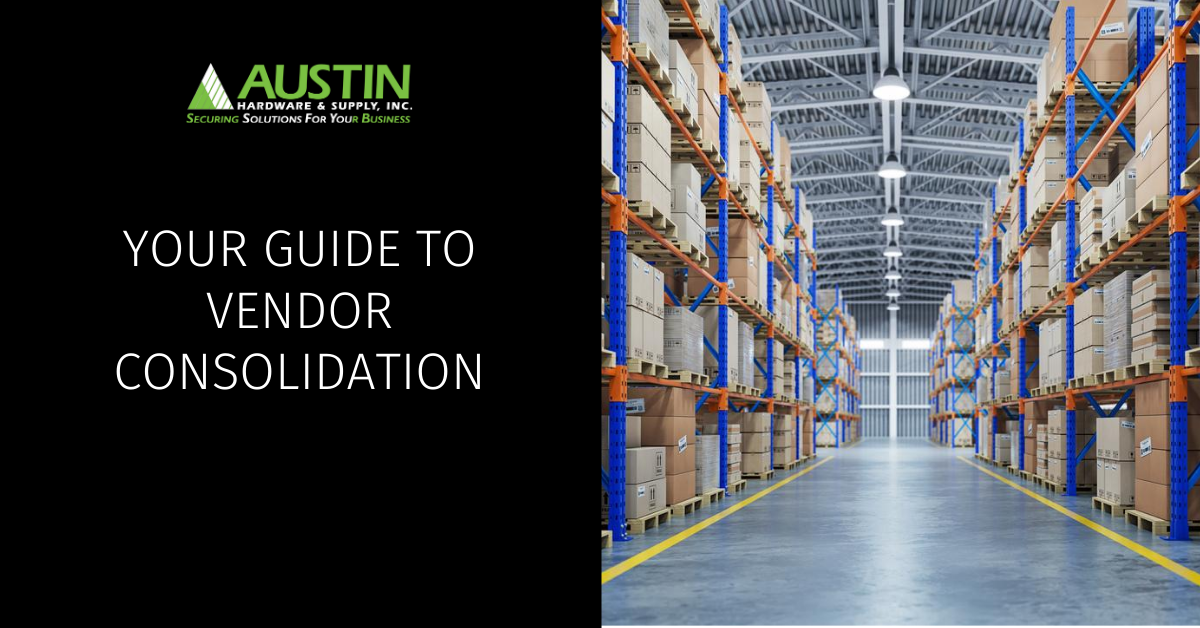 If you're considering vendor consolidation, you should consider that it is one of the easiest ways to control your supply chain. You are basically drastically reducing the number of vendors you deal with, therefore simplifying your business.
Let's face it, there are a lot of things that need to get done, and only so many hours in the day to accomplish your tasks. When it comes to dealing with vendors, how do you manage this?
Think about it. How many different purchase orders, checks, phone calls, and emails do you have to keep up with just to make sure your business has what it needs to get the job done?
They say to work smarter, not harder. We already know you work hard, now you just need to streamline your business with smart decisions. Vendor consolidation is one of the easiest ways to simplify your business, saving you valua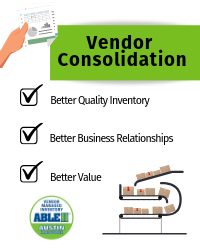 ble time, money, and other precious resources.
Ready to find out more? Let's go!
What is Vendor Consolidation?
The name pretty much speaks for itself, but vendor consolidation is basically the consolidation of all the different vendors you work with down to either one or a handful of vendors.
The key here is keeping things simple.
Less unnecessary work for you and your team means your team is focusing on what really matters. Finding a business partnership with a company you trust and developing a strong business relationship is equally as important.
How Does It Work?
By consolidating your vendors, you end up saving yourself from a lot of unnecessary hard work and increasing your revenue. It's just a smarter way to do business. Instead of dealing with numerous suppliers and vendors, you simplify that number. This means finding a company that offers consolidation/management and letting them handle the hard work. The good news? You and your team are free to focus on other important aspects of your business.
Benefits of Vendor Consolidation
There are many benefits to consolidating your vendors. When weighing the costs, there are a few things you might want to consider
Better quality inventory

Less paperwork

Saves Money

Saves Time

Efficient Supply Chain

Better Business Relationships
If you think you or your company could benefit from any of the above, you might want to consider vendor consolidation or inventory management. Once you figure out how to consolidate the number of vendors you deal with, you will discover how much easier it will be to run your business daily. You'll have better inventory quality, more purchasing power, and lower costs overall. The best part is you'll be building strong, lasting business relationships. If you think you're ready to consider vendor consolidation and management techniques, click here: Learn More!