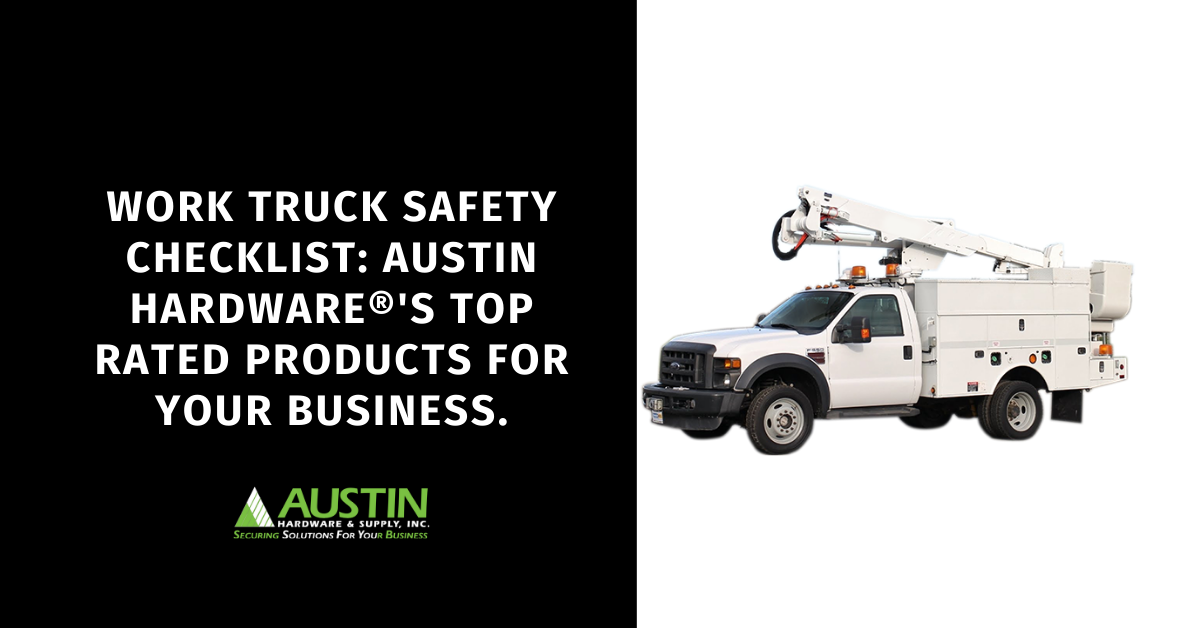 When it comes to work truck safety, staying safe on the road is just as important as keeping your equipment safe, secure, and up to date. In addition to keeping your truck safe, it is essential always to follow DOT guidelines and ensure that your team knows local and state safety regulations.
Keeping your work truck means knowing when to stay safe and finding the right products that assist with your safety and peace of mind. At Austin Hardware®, we know trucks, and we know a thing or two about providing quality parts and products for your work truck.
Our Top Safety Products at Austin Hardware®
Lighting Solutions
When it comes to road safety, visibility is critical. Not only do you want to be able to see the road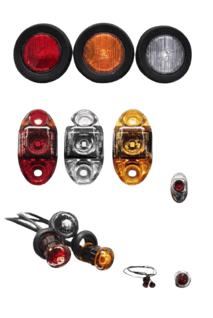 in front of you, but you want others to be able to see your vehicle. Whether you are parked, stopped at a light, or backing up, different lighting is key to safety and saving you from a dangerous accident or collision. At Austin, we have some of the brightest and safest lighting in the industry. Our lights can be used outside the truck or inside, depending on your needs. We also offer lighting solutions for several different industries. We have many different lighting solutions for both interior and exterior vehicular applications, including LED lighting, DOT lighting, TecNiq brand lights, and more.
Emergency Equipment
Forbid you ever require emergency equipment on the road, but if/when you do, it is necessary always to be prepared, and some companies require you to have safety equipment on your vehicle at all times. Luckily, safety is important at Austin Hardware, and we carry several products to keep you safe. From alarms to emergency reflectors and even fire extinguishers, we have the safety products that keep you protected and covered. We believe that safety for you or your team of employees is a top priority for your business. See more safety items you may need here: Austin Safety Equipment.
Hardworking Hardware
Another critical aspect of keeping you safe while working is the right hardware. The right hardware ensures that you can work safely and efficiently. We specialize in this type of hardware, from steps to handles and everything in between; we know the importance of providing safety hardware for your work vehicle.

Our selection of folding foot steps, hand holds, and handrails are designed to make your life easier and, of course, safer. In addition to the wide variety of products that we carry, our engineering team is always hard at work designing new and innovative products designed with safety in mind. Some of our top Austin Guaranteed Engineered Solutions™ for your business include; LifeDefender Security Cabinet Systems, Adjustable Door Grabbers, and our Lighted Folding Foot Step. As you can see, we care about safety and provide a wide range of products to keep you safe.
To connect with a product expert to discuss our range of work truck safety options, click here.