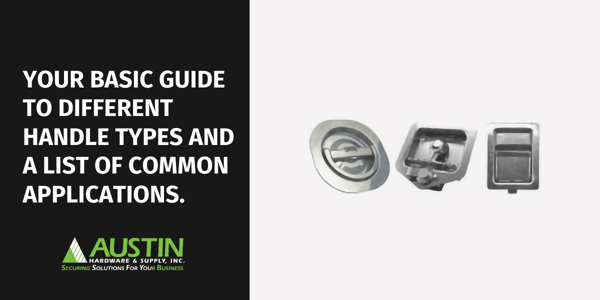 When it comes to lifting, latching, closing, opening, sealing, and so on, you're more than likely depending on a handle to help you out. We use handles so often that we don't even realize how much we use them daily. There are different types of handles for different types of applications. There are also different types of handles to address different kinds of issues. Is security a big concern for you? Then you will probably want a handle that is extremely secure and has a suitable locking mechanism.
Is strength a top concern? You will possibly select a handle that is rugged, durable, and is top-rated for strength requirements.
You get the picture. There are so many different factors that help you select the right handle for your specific needs.
These include:
Safety
Reliability
Strength
Design
Outdoor Applications
In addition to specific applications there are a wide variety of handles for particular industries like:
Home design.
Work trucks.
Automotive
Farm equipment
Marine and RV
So, as you can see, there are many determining factors for selecting the right type of handles for your specific application. You also want a quality product that you know stands up to the job. Handles are used so frequently, and you want the one that will not only be functional but last you a long time. That is why you need products designed with quality in mind.
Common types of handles and their uses: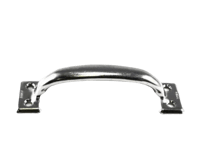 Grab Handles: Grab handles or grab bars are a type of handle that does what the name implies. The title here speaks for itself, and these are specially designed with grip in mind. There are a variety of applications for this type of handle from home, automotive, emergency vehicles, marine, and more. They also are available in a variety of different sizes and finished for a lot of various projects.
L style handles: This is a popular style of handle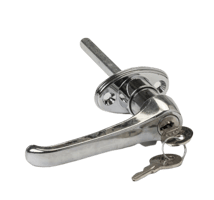 used often in the automotive and truck body industries. This style of handle features a simple handle that is "L shaped" and allows for excellent security.
Paddle Handles: Paddle handles are durable and easy to install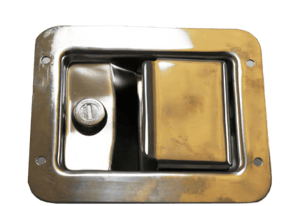 with a variety of applications from automotive, RV, and in-home use. They feature a wide handle shaped more or less like a "paddle" and most commonly have a locking mechanism built into the handle for safety and reliability. They are available in a variety of sizes and finishes making them a versatile option.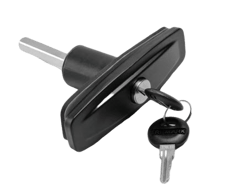 T-Style Handles: Again, the name here in the "T" shape of the handle. These handles have a variety of uses including, automotive, marine, and home design. The T shaped handle often features a locking mechanism making it a top choice for those concerned about security.
As you can see, there a lot of different handles and a lot of various applications for different types. Finding the right handle is essential, and finding a hardware company with the right selection as well as knowledgeable product experts helps you find the right handle for your job. Already know what you're looking for. Then you want a company that focuses on quality, solutions, and guaranteed customer satisfaction. Austin Hardware® not only guarantees quality products, but we stock several different options in various finishes, strength ratings, and sizes. In addition to our great selection of hardware, our Austin Guaranteed Engineered Solutions™ means that we guarantee the right product for your business solutions Check our full line of handles here. To speak with a product expert and get started, click here.