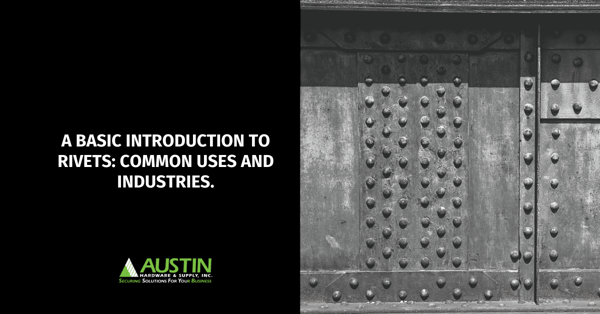 Rivets
Rivets have been around a REALLY long time. The first version of a rivet, which was made of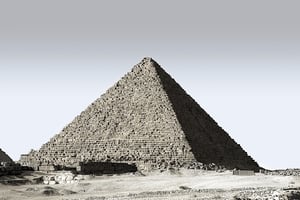 wood, was used in Ancient Egypt around 3000 B.C, where they were used to manufacture different types of tools.
In an Airstream Lifstyle blog post we learn that by the mid-19th century, advances in metal technology signaled the dawn of the modern-riveting era. Riveting became the primary method for constructing metal tools, buildings, and vehicles.
Today, rivets are used in one form or another in all types of manufacturing, from jewelry and cookware to trucks, boats, aircraft, and bridges.
The most common types of rivets include:
Solid

Tubular

Semi-tubular

Blind

Drive

Split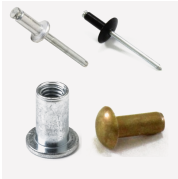 Rivets are available in a range of sizes and materials, with some standard sizes specified by standardizing bodies such as ANSI, ISO, and the IFI, in addition to being manufactured to military specifications and aerospace standards.
There are many benefits to the use of rivets, including a clean appearance and tamper resistance. Rivets, in general, resist heat distortion and require little to no surface prep to install. They can join dissimilar, as well as both ferrous and nonferrous metals. One of the most critical benefits is that they offer excellent shock and vibration resistance compared to tapping screws and nuts and bolts.
A 2015 article in Machine Design magazine states that rivets are the best choice when bringing installation tools TO the joint components as opposed to bringing the joint components to an assembly machine.
Blind rivets offer their own specific set of benefits, above and beyond what other types provide. Those include:
A wider grip range than other types and can be installed with simple equipment.

Ability to install from one side when there's limited or no access to the backside.

Installation tools are relatively simple and inexpensive.

They can be installed by unskilled workers.

Allow for easy alignment of materials.

Prevent surface damage.
The same Machine Design article notes that if the joint material is thin or soft, and if resistance to loosening is a requirement, blind rivets are an excellent choice.
Rivets are relatively inexpensive to use and are environmentally friendly. Aluminum rivets are lighter than most bolts or screws and possess high resistance to atmospheric and chemical corrosion. When compared to welding, according to a post at Mecholic.com, since there is no melting of metal and uneven heating and cooling involved in the joining process, there are minimal thermal effects on riveted joints. They also cause little to no damage to protective coatings.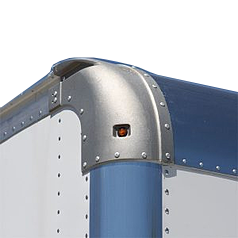 Rivets should be considered a permanent fastener; therefore, they are not designed to be easily removed. They are not the fastener of choice if the joint will need to be taken apart after the original assembly. Also, nuts and bolts can provide greater tensile and shear strength, and are often better at resisting twisting. But as we've pointed out, rivets have a myriad of positive attributes, making them a solid choice in many applications.
Check out our in-stock selection of rivets and rivet tools, or for an even more comprehensive resource of available fasteners, see our online catalog.