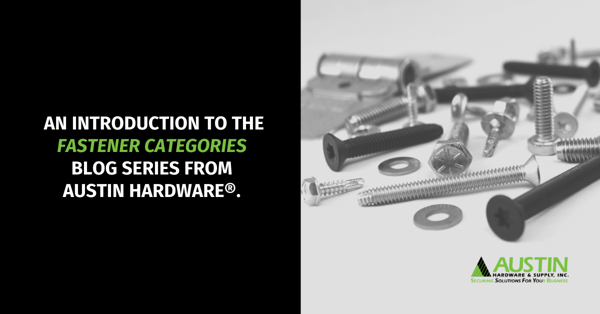 An Introduction to Fastener Categories
For 60 years, Austin Hardware® has supplied industrial and vehicular manufacturers and repair facilities with specialty hardware such as locks, latches, handles, drawer slides, and much more. Over the first 47 years, the company also dabbled in the sale of fasteners.
Then in 2007, the acquisition of JPC Fasteners, a well-known full-line fastener distributor in the Northeast, based in Philadelphia, PA, gave the company the resources and expertise to do more than just dabble. So, for the past 13 years, we've been able to supply our traditional hardware customers with all their necessary, complementary fasteners as well.
We understand that you can buy fasteners in thousands of different places, from the checkout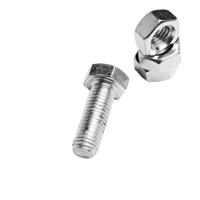 line at the grocery store, to the big-box DIY chains, to specialty suppliers. What you won't always find, however, is a willing and expert staff to help guide you to the RIGHT fastener for your application.
This is the first post in a series about fasteners. Today's will be an overview of the major fastener categories as they relate to a majority of our customers and the specific types of fasteners you'll find in each.
Our customers' applications typically fall into the industrial and vehicular categories, as opposed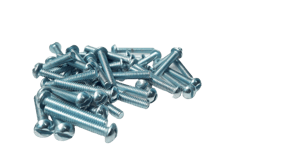 to aerospace, for which fasteners often require special surface treatments, or are composed of titanium or superalloys. We do not specialize in those types.
Here's a chart of how fasteners break down at Austin Hardware®: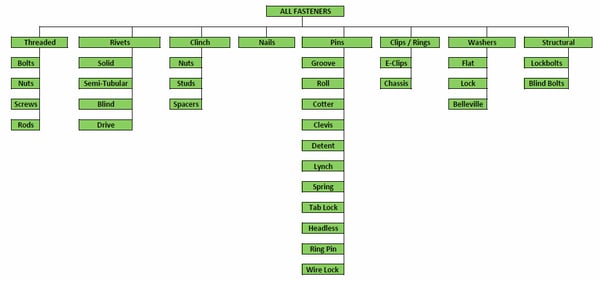 Within these categories, we'll discuss materials, finishes, grades or classes, measuring length and diameter, drive types, head styles, thread and pitch count, and much more.
Subsequent posts will take a look at each of the different types we sell, break down the details as mentioned in the previous paragraph, give you a few facts about them, share typical applications, and perhaps even educate you about applications you had not considered.
We hope the series will be helpful and informative. If you have any questions please visit our fasteners product page or our customer service page to get in touch with a product expert.