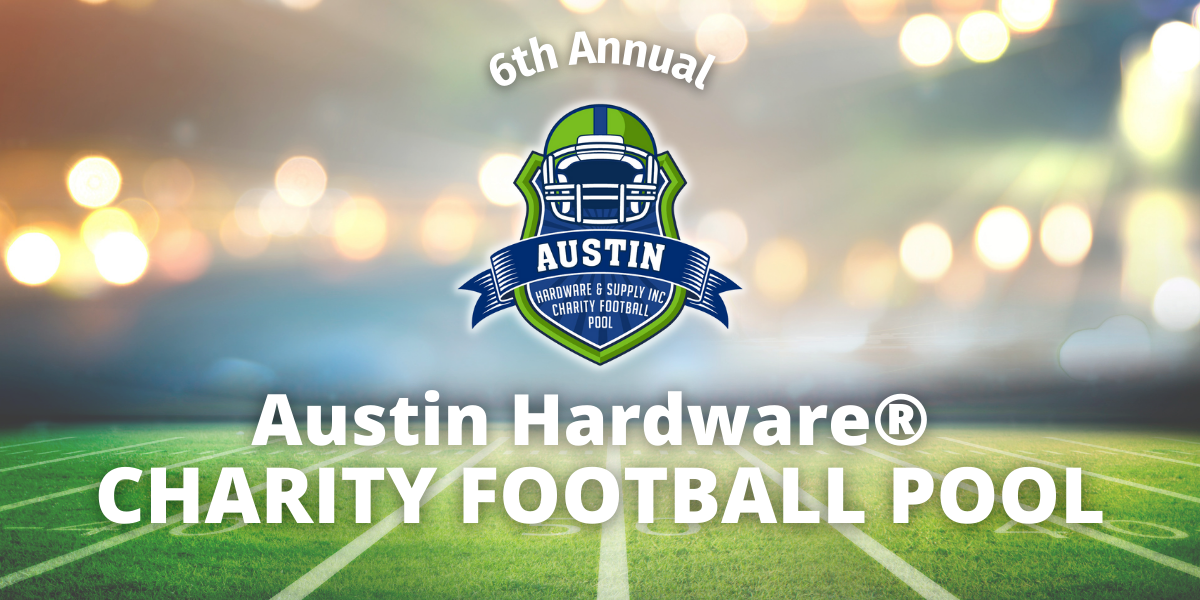 Austin Hardware®, Football Pool Sponsors Come Up Big for Charity This Season.
As the football season winds down, we want to share the results of the 6th edition of the Austin Hardware® Charity Football Pool. This year's contest ended in Week #8 of the 2021 season, as numerous significant upsets early on led to a relatively quick end of the competition.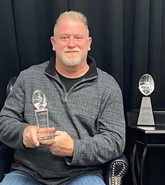 Our 2021 winner is Scott Reinhold of Garland TX. Scott is a two-time winner, as he also emerged victorious during the 2019 season. Scott's selected charity after both victories has been the Alzheimer's Foundation of America.

Austin Hardware® has conducted the Charity Football Pool in six of the last seven years (pausing in 2020). Through friendly competition, the pool fosters engagement with customers and suppliers, as well as the community at large. Most importantly, a worthy charity, chosen by our winner, is presented with a much-needed donation.
The pool plays out in the popular "eliminator" format. If you're unfamiliar with this type of pool, players attempt to correctly pick the winner of only one NFL game each week. While the concept is simple and might seem easy, the catch is that participants can only pick each team ONCE during the season, and if their pick loses in any week, they are eliminated.
The pool winner has a donation made in their name to one, or a combination of, these eight charities:

The donation comes from a combination of our generous sponsors and ownership at Austin Hardware®. We've had a number of participating sponsors over the years. Our friends at TrimLok have been a mainstay, sponsoring all six years. Other sponsors for the past several years include MyFreightWorld and Stelfast.
Through the years, nearly $50,000 has been donated to various charities in the name of our winners.
We hope you'll join the fun in 2022. For more information, please click HERE.