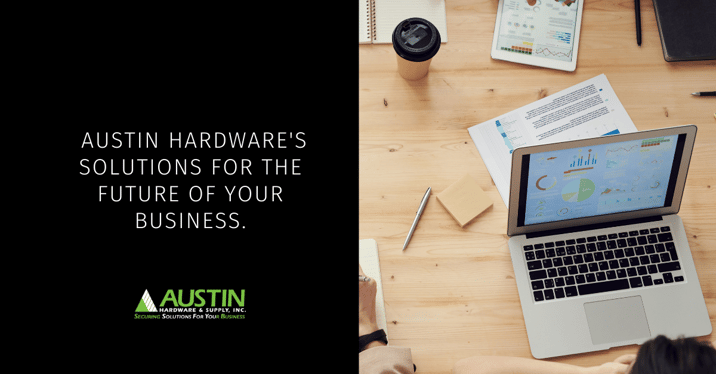 One of the best parts of partnering with Austin Hardware® is that we are a complete one-stop shop. With Austin Hardware®, you get it all, a convenient solution for both our new and our existing customers. We not only have the parts in stock; our engineering team can work with you to custom design parts for your specific applications. We can also reduce the links in your supply chain with our expert sourcing capabilities, and vendor-managed inventory capabilities. It may sound too good to be true, but for the last 60 years, we've learned a thing or two about businesses just like yours.
Ready to learn all about our convenient solutions? Keep reading…
Partnership
When you partner with us, you are getting hands-on treatment and 1:1 customer service. We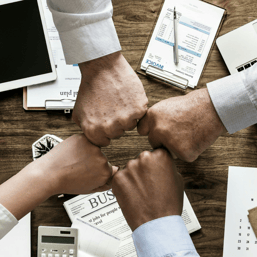 care about building long-term business partnerships and finding the best solutions for our partners. We want to know your biggest problem and then work with your team to solve it. From RV to farm equipment manufacturers and everything in between, we've provided solutions for a wide variety of businesses – both big and small – in many industries. With 10 U.S. locations, we have worked with many industry leaders across the United States. Just like you take pride in your company's success, we pride ourselves in providing expert solutions for you. Give us a chance and see what our team can do for your business.

Streamlined Business Practices
Our team of experts at Austin Hardware® guarantees your ability to streamline your business practices. You have an excellent opportunity to work smart and work hard. That's right; we know you work hard. We want you to work smarter. Let us take some of the responsibility so you can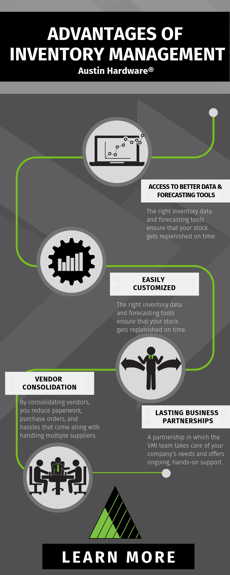 focus on other aspects of your business. Streamlining your business processes means less paperwork, saving time and money, and building relationships.
Automation
Another aspect of our service dedication is the automation of your orders and the simplification of reorders. Having the right inventory at the right time is crucial for your business. Proper inventory levels help you keep up with demand and prevent line-down situations. Now, more than ever, streamlining your supply chain and automating the restock of inventory is crucial for your business. With our state-of-the-art inventory management services, we automate your business so that you can run smoothly and efficiently.
Let Us Take Care Of:
Forecasting
Supply Chain Issues
Seasonal Demands
Vendor Management
Vendor Consolidation
As the saying goes, less is more. When you work with us, you have fewer vendors and more of the quality service we provide to our customers. We are here to exceed your expectations every step of the way. We are your complete one-stop-shop from forecasting, supply chain management, and on-time inventory to customer service, engineering services, and more. Consolidating vendors is a great way to save time and money. Austin Hardware®has the skills, expertise, and dedication to handle all the critical inventory management functions for your business.
If you're ready to learn more, visit our Vendor Managed Inventory solutions page or contact a solutions expert here.