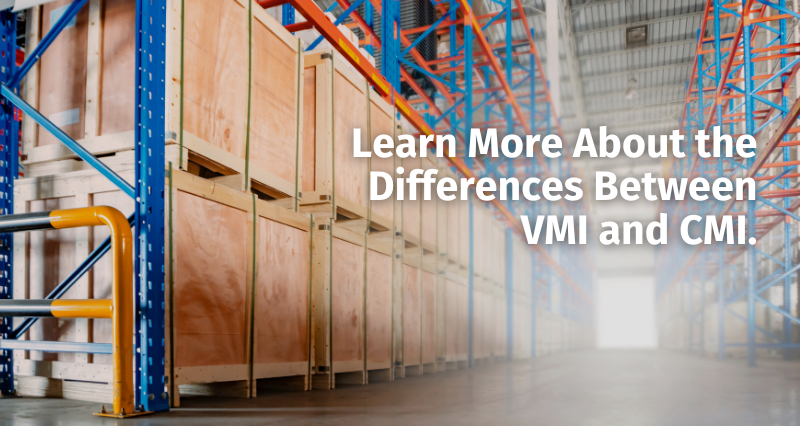 The Differences Between VMI and CMI
Vendor Managed Inventory (VMI) and Customer Managed Inventory (CMI) are inventory management programs that differ in responsibility for managing inventory.
In a VMI program, the vendor (supplier) is responsible for managing the customer's inventory levels. The vendor collects customer usage data from sales forecasts, inventory levels, or other key metrics to determine when and how much product to deliver. In a VMI program, the vendor takes on the responsibility, and subsequent risk, of maintaining appropriate stock levels to balance inventory with costs for optimal cash flow. The customer benefits from a more streamlined supply chain and reduced inventory holding costs while having to invest less time and personnel resources into inventory management.
Specific benefits of a VMI program include but are not limited to the following:
- A completely hands-off approach to inventory management
- Vending technology can be used to track usage and reduce cost

- An overall reduction of in-house inventory means less cash is tied up in inventory

- Vendor consolidation means a reduction in transactions and invoices

- Point-of-use inventory and in-house tool crib management streamline your production processes, saving additional time and money.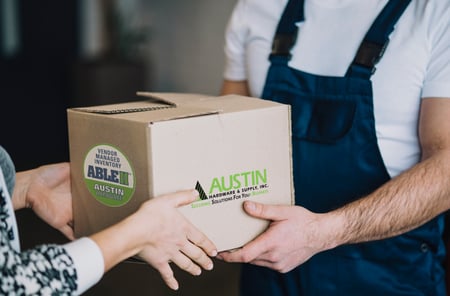 VMI programs tend to work best when the customer and vendor have physical locations within relatively close proximity, allowing the vendor to check in regularly. In cases where complexity and volumes justify, an agreement may be reached for the vendor to place an employee on-site with the customer on a part-time or full-time basis.
A CMI program has the customer responsible for managing the inventory provided by the vendor. As with a VMI program, the customer provides the vendor with inventory levels and demand data, and the vendor delivers products as requested. In a CMI program, the customer has more direct control of their stock levels and assumes the inherent risks of over- or under-stocking, allocation of resources, and cash flow.
Benefits of CMI may include:
- Ease of use – the vendor sets up the tools to help your organization run leaner

- Reduction in human error

- More effective communication between customer and vendor
- Automated replenishment triggered by customer input

- Wireless scanning technology that fits in your hand

- Enables the same benefits of vendor consolidation as VMI
CMI programs are ideal for companies of any size and may not include the volume requirements of many VMI programs. They're also excellent when the vendor and customer do not have physical locations in close proximity.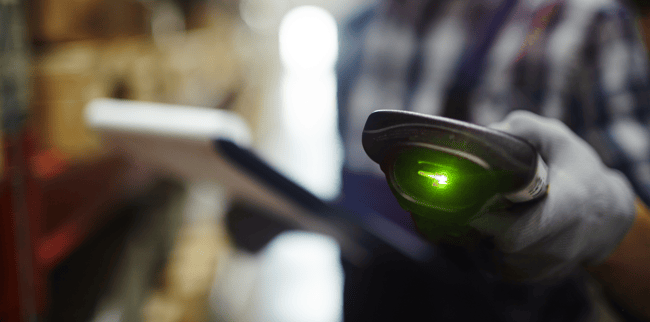 VMI programs are more common supply chain management programs, especially in industries with high-volume, low-cost products. CMI programs are typically put in place when the customer requires higher levels of customization or has more specialized needs.
Austin Hardware™ has the experience and a team of dedicated VMI experts available to put the right program in place to fit your needs. Visit our VMI page to learn more, or contact your nearest Austin Hardware location to speak with a representative today.