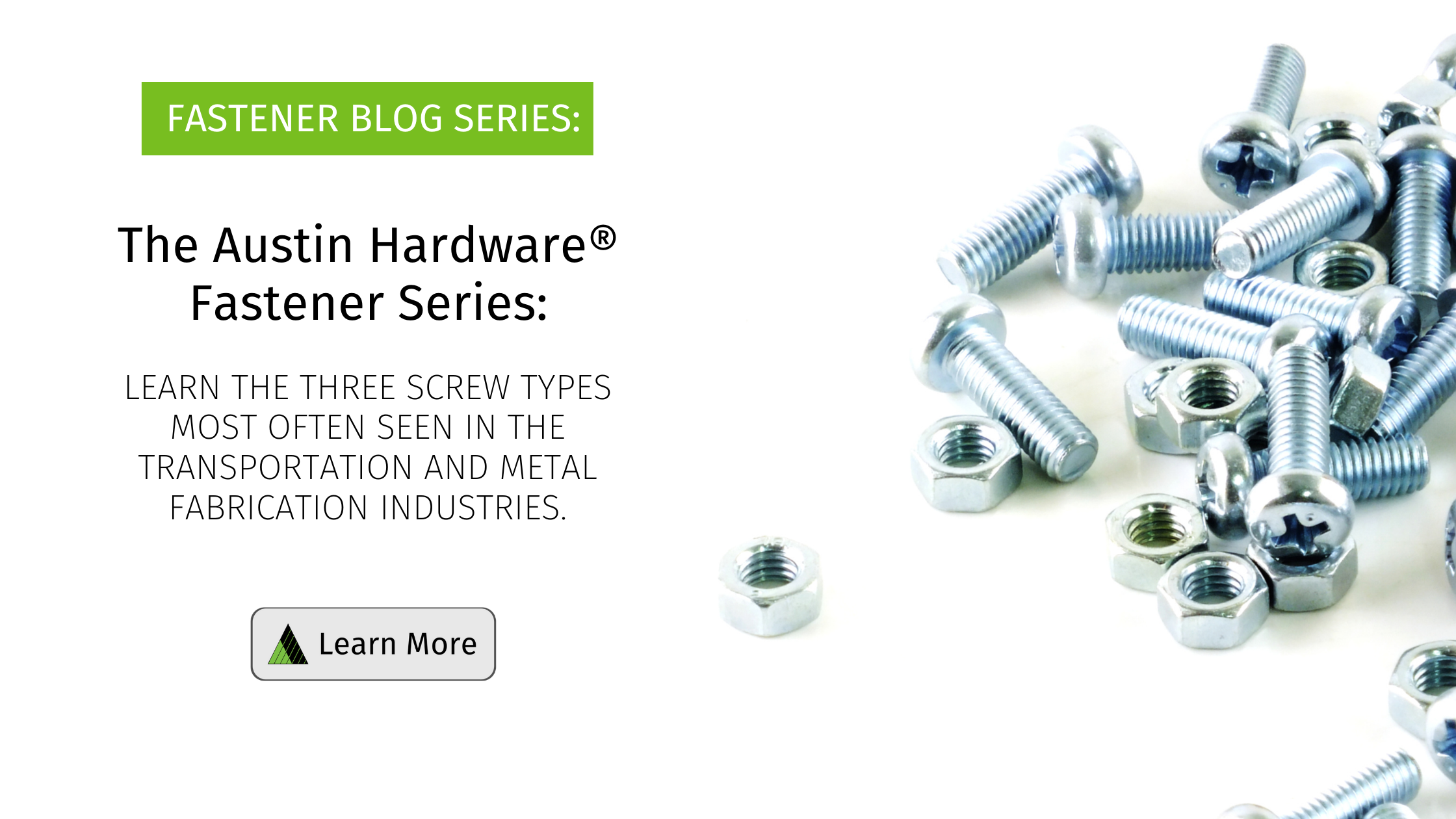 The number of different types of screws available today is dizzying. There are many types for virtually any application.
We're not going to try to explain every different type here. We're only going to look at the three we see used most often in the transportation and metal fabrication industries.
They include:
- Type F Thread Cutting and Thread Forming Screws
- Tek Screws
- Self-Tapping Screws
Thread cutting screws alone are available in numerous styles. A thread cutting screw is defined by its sharp edges at the tip and a cutout line to clear cut material. The difference between the types may include the number of cutting edges, the shape of the clearing cutout, the spacing of the threads, among other physical properties that make each uniquely suited for specific applications.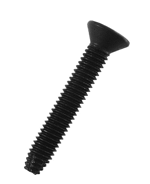 Type F cutting screws have threads like a machine screw that taper at the end, a sharp point, and multiple cutting edges. Four cutting notches allow them to cut into castings, forgings, heavy sheet metal, structural steel, plywood, and more, providing a tight fit that's also vibration resistant and have high torque sheer and tension resistance. Floorboard screws and grounding screws are two of the most common Type F cutting screws.
Typical applications for this type of screw would be attaching plywood flooring to many kinds of trailers and truck bodies. Next time you move, check out the floor of the moving van you rented. You'll see Type F Floorboard Screws! There are many other wood-to-metal and even metal-to-metal applications where Type F thread-cutters are used.
Type F thread rolling (or thread forming) screws have a tri-lobe shape that doesn't remove material like a

thread cutting screw. Instead, they displace the metal so that the material fits around the threads of the screw. According to Machine Design, "These screws generally are used when large stresses are needed to increase resistance to loosening. Because no material is removed, the mating part creates a fit with zero clearance. As a result, they usually do not need lock washers or other types of locking devices to prevent loosening."
These "Type F Tri-Lobes" are often used with plastic and other composite substrates, as "thread rolling" is a cleaner process. It doesn't produce swarf or chips as Type F Thread-Cutters do. The final joint integrity is slightly better. Until a Tri-Lobe screw is removed, it is in a thread lock situation and won't vibrate out or get loose. When it forms its threads in the substrate, there's full engagement of material on both the top and bottom of the thread, creating the thread lock.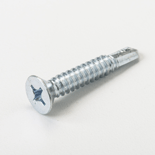 Tek screws are both self-tapping and self-drilling screws that have a drill bit designed into the tip, meaning they can be drilled (i.e., form their own hole) and fastened by forming their own threads at the same time. This eliminates the need for pre-drilled holes. Tek screws are equally suited for attaching metal to wood or metal to metal. Unlike tapping screws, Tek screws can even be used with stainless steel without the need for a pilot hole.
They're referenced using the same numbering system as conventional, commercial drills because of the drill bit points inherent in their design, with the point being smaller than the diameter of the screw. They are available with nearly the same variety of sizes and head styles as other screw types.
Tek screws are used in many applications across various OEM industries, but some typical applications include outdoor buildings made of sheet metal, truck caps, and outdoor furniture.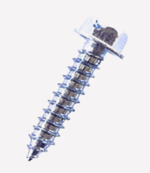 Tapping, or Self-Tapping, screws come to a sharp, narrow point, allowing them to cut their own threads without a pre-drilled hole when used in materials such as wood, plastic, or soft metals. However, pilot holes are required for heavy gauge metals, stainless steel, or more rigid substrates.
The most common self-tapping screws are Type A and Type AB. The difference is the sharpness of the point. Both are extremely common in sheet metal applications when attaching two pieces of sheet metal. Various drives are available, including slotted, Phillips, and Torx.