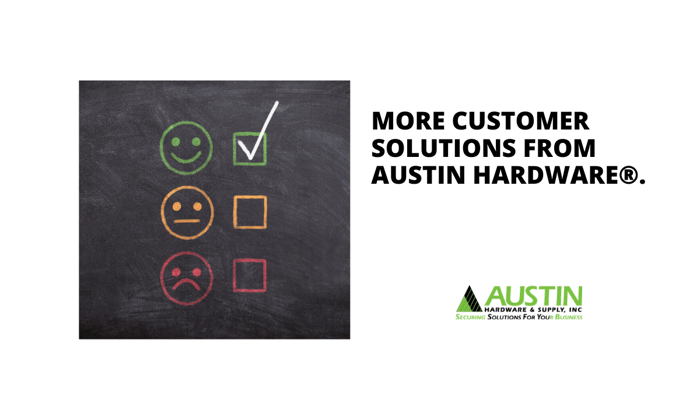 We want to help you not only achieve but exceed your goals. That's our simple mission. We know we can't do that by just providing hardware. We have to do more, and we attempt that in several ways:
We will help you find

superior parts

that will give your end product a competitive advantage.

If we can't find something on the market, we'll help

design

a modification that will meet your needs.

We can provide you with exceptional services, such as a

vendor managed inventory

program, designed to take the burden of day-to-day purchasing activities off your hands and allow you to focus on the bigger picture.

We can also do that via customized kitting and packaging services that will save you time in production.
Most of the time, however, the successes we see are the result of a combination of these things.
Here are a few examples:
LifeDefender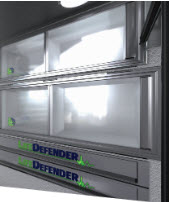 Our LifeDefender™ cabinet security systems have proven to be a popular solution for many of our ambulance manufacturing customers. They're easy to install and meet all of the necessary certifications. However, one customer, in particular, purchases a set of customized LifeDefender™ frames per ambulance. To help them speed up assembly and simplify their inventory, we build the custom frames at our location and package each in a single box. They are then able to bring that box to the specific ambulance at a single place in their production line and do the entire installation of all frames at once.
SikaDamp 630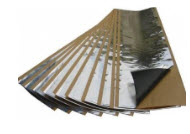 Another success story comes from a customer who uses the constrained layer damper product SikaDamp 630. The product comes from the manufacturer in a full sheet size of 12 x 24"; however, the customer's application requires the use of 1 x 3" pieces. When we found out what difficulty this created for them, we offered to cut the product to size and bag them in usable quantities. With the help of our custom kitting solutions, now all the customer has to do is remove the product from the bag and apply directly where they need it.
Trim-Lok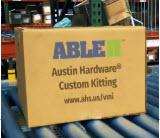 A third example involves a customer with a large fleet of vehicles spread out around the country. They use custom lengths of a Trim-Lok gasket and are required to send individual pieces to hundreds of service locations. This process proved to be unwieldy, time-consuming, and costly to do themselves. As a solution, we developed a specialized cutting, rolling and packaging process that converts a single double-wide 500' roll into 25 individually cut, rolled and bagged 20" sections. Now all the customer has to do is pull one at a time from a master carton and ship the smaller pieces by themselves to individual service locations as needed, saving them a ton of time as well as shipping costs.
These are just a few examples of how we try to help our customers achieve their goals. Contact your Austin Hardware® sales representative or call customer service at the Austin branch closest to you, and let us know how we can help you achieve your goals.