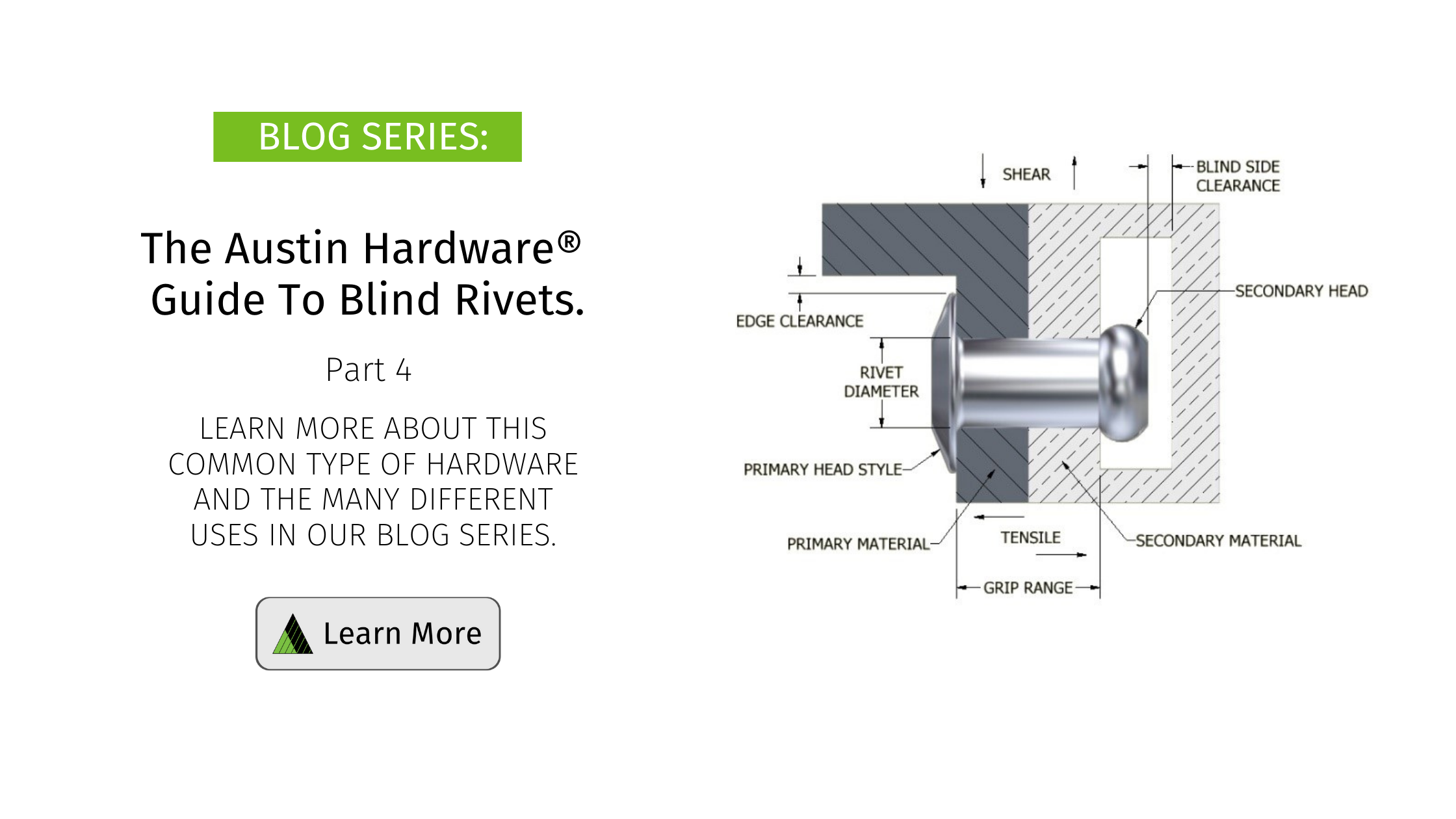 This is Part 4 of a 4-part series on Blind Rivets
In the first three parts of our series on blind rivets, we discussed the history of blind rivets; the most important factors to maximize joint integrity (grip range, hole size, material, and installation tooling); rivet selection (material, diameter, grip range, head style), and the most common types of blind rivets (drive-pin and break-stem; open-end, closed-end, self-plugging). To review any of those posts, please click on any of these links.
In this final installation, we'll break down some other variations of blind rivets. There are many different styles of blind rivets for specific applications, including different types of structural blind rivets.
Structural blind rivets are required for applications requiring higher load and vibration tolerances. They have higher shear and pull-out strength than standard blind rivets. Many offer a wide grip range, while most have exceptional clamping force. While they're not quite a replacement for a blind bolt, such as the Huck BOM, or heavy hex bolt, they are a great option when a standard blind rivet just won't suffice.