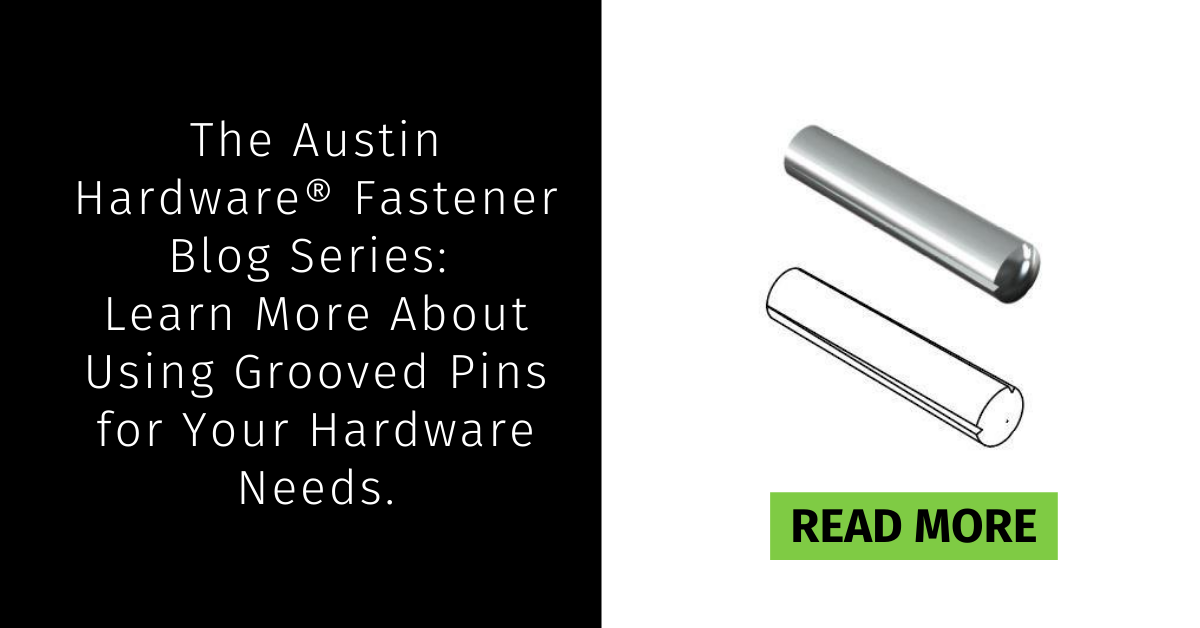 A grooved pin is a solid pin, similar to a dowel, except with swaged grooves (or flutes) that run vertically. Ordinarily, there are three grooves that can vary in length. They can run the entire way down the pin to as little as just one-third the length.
Applications:
Locking collars
Linkage or Hinge Pin
Valve T-handle
Spring anchor
Roller and Stop pins
Typically, sizes range from 1/16" to ½" in diameter, with lengths up to 3-3/4". Grooved pins generally are used in friction fit holes, creating a connection that is almost as strong as a dowel with the added benefit of excellent vibration resistance.
The primary functional difference between a grooved pin and a dowel is that, while displaced material of the swaged grooves increases the pin's diameter, the grooves close when pressed into a hole. This makes grooved pins appreciably more pliable than dowels, resulting in pins that can be used in holes that may not be formed to an exact size or circular shape. Tolerances for a dowel are considerably tighter. Grooved pins can also be removed and reused more easily because of their enhanced pliability.