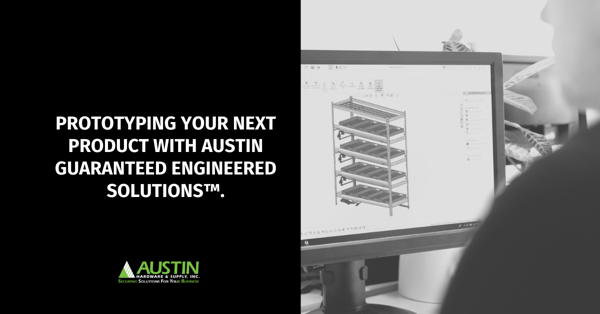 At Austin Hardware®, we are your source for research and development, design, manufacturing, and more. We have extensive custom engineering capabilities and pride ourselves on providing some of the best engineering solutions across the industry.
Since 1960, we've worked hard to develop quality engineered solutions for the many different industries we serve. What started as a small, family-owned business has grown into the business you see today. We currently have 9 locations strategically located throughout the country to fully serve all regions of the U.S. and Canada.
Today, Austin Hardware® is the go-to specialty product and hardware supplier of choice for businesses in dozens of industries. Our Engineering team will work with your business to understand your needs and help identify your goals.
Austin Guaranteed Engineering Solutions™
Why should you work with our team? The answer is simple: we have the knowledge, experience, and track record to get the job done right. Our engineering and design team is with you every step of the way, from concept to finished product.
We can help improve product design, functionality, and user experience while assisting with costs, sourcing, and manufacturing time. Combined, our team has over 100 years of experience and more than 25 patents. We are also ISO 9001:2015 certified for hardware and fastener products.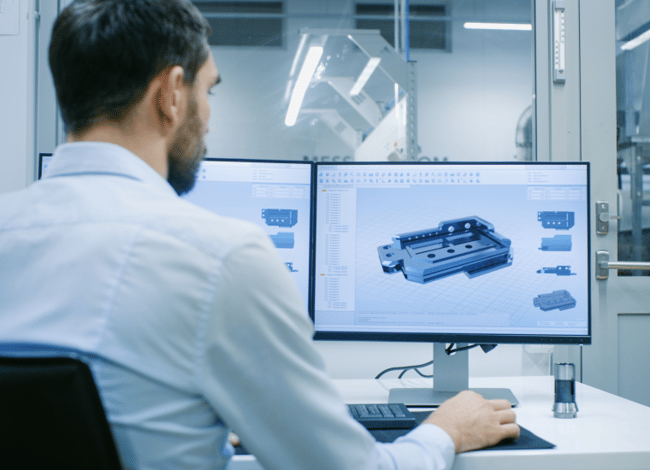 Prototyping Capabilities
Our engineering team is capable of your entire product design process, including the crucial step of prototyping. From research and development all the way to product launch and everything in between, we are your source. Designing your prototype is an essential part of product development.
Our team understands the need to assist with this stage of design. If your business is sourcing a custom-engineered product, you know that the prototype stage is critical to test functionality and meet your specific design needs. Our team carefully evaluates your concept and can choose from a variety of prototyping capabilities to help you design a low-cost and effective prototype.
Our Engineering Capabilities Include the following:
3D Design
Plastics, Rubber, Composite, Sheet Metal
Stamping
Casting
Injection Molding
Tube Molding
Welding
CNC Milling
Prototyping
& More…
As you can see, we offer several different engineering capabilities that you can leverage to help you launch your product or design. Depending on what solutions you are looking for, we have the capabilities as well as a strong team of experts to design exactly what you need for your business.
We work hard to provide high-quality, industrial-grade, and cutting-edge solutions. With 550 products designed, and 25 (and counting) patents received, it all adds up to one thing; We are the trusted source in the industry for getting things done. It's part of the Austin Hardware® guarantee built into our culture. We thrive on a challenge and want to solve your company's most significant pain point. Our solutions team is ready to work with your business.

Product Design
Our unique solutions line includes Drawer Release Systems, Genesis gas springs, super heavy drawer slides, LifeDefender cabinets, and more. Not only are our products great solutions for the market, but they are also evident in our full range of capabilities. With over 8500 customers served, as well as 25 (and counting…) patents, we have what it takes to get the job done.
If you are looking to create a new product, we will be with you every step of the way. Our capabilities mean that we can design what you need when you need it. In addition, we can take care of sourcing, pricing, and more so that you feel comfortable with your business goals.
If you are ready to take the next step, we are prepared to be your engineering solutions provider by supplying both the expertise needed as well as industry experience.