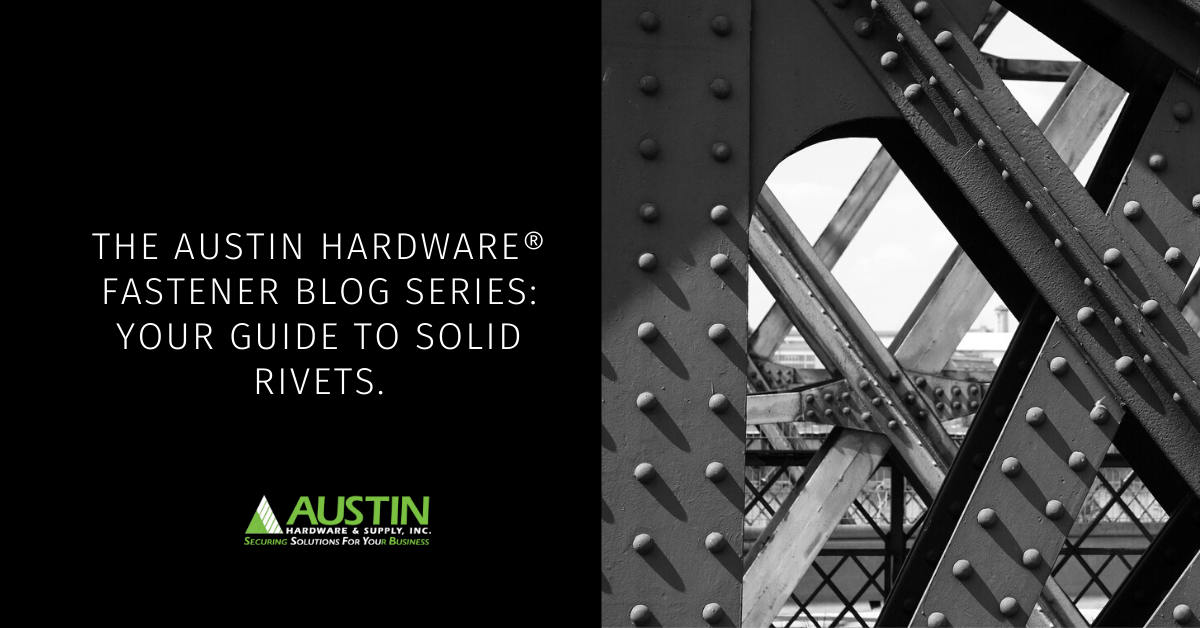 A Wikipedia citing notes that, "Solid rivets are one of the oldest and most reliable types of

fasteners, having been found in archaeological findings dating back to the Bronze Age." According to ThomasNet, Solid rivets "With their full-bodied design, solid rivets represent the strongest of the rivet varieties and, installed red-hot, were the rivets employed in structural-steel buildings and the like before bolted- and welded-joint techniques supplanted them." Solid rivets are one of the strongest permanent fasteners and are commonly used in applications where safety and reliability are of the utmost importance. This is why they are used frequently in the aircraft and auto industries.
You'll also find solid rivets used today in many assemblies where strength, reliability of installation, and consistent aesthetics are required. Applications are as varied as over-the-road dry freight trailer side panels, rail cars, automobile pulley assemblies, ships, boiler shells, metal toolboxes, RV's, travel trailers, outdoor furniture and more.
Solid rivets are available in various sizes, materials, and head styles.
Materials include: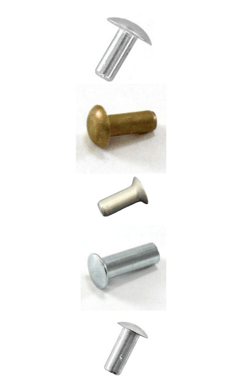 Aluminum

Steel

Stainless Steel

Copper

Brass

Titanium

Monel

… and others.
Head styles include:
Flat Head
Countersunk Head (various degrees of countersinking available)
Pan Head
Brazier Head
Modified Brazier Head
Round or Button Head
Universal Head
Truss Head
Solid rivets are one of the simplest fasteners in their composition, given they are made up of only two simple, distinctive areas: a head, or flange, and a shaft, shank, or rivet body.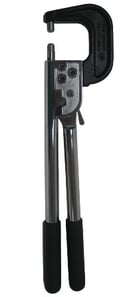 Fastening a solid rivet first requires a pilot hole to be drilled in the materials to be attached. Once inserted into the holes, the solid rivet is installed by either spinning, compressing, or impacting the shank. This action swells the shank to fill the hole in the materials and creates a clinched head on the backside of the rivet. It's important to note that access to both sides of the application is required when installing solid rivets.
There are two main types of tooling for solid rivets. They include squeezers,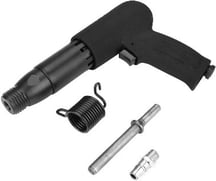 available in hand-held and stationary pneumatic styles, as well as hand-held air hammers fitted with the appropriate rivet dies.
Benefits of Solid Rivets
High strength

Tamper-resistant

Vibration resistant

Cost-effective, especially relative to threaded fasteners

Ease of installation

Increased production output

No special equipment, processes or training required

Multiple head styles for various applications

Easy to paint or polish as needed
Austin Hardware® has solid aluminum rivets in a variety of sizes and head styles in stock and ready to ship. Contact your nearest Austin location for these or any other fastening needs.