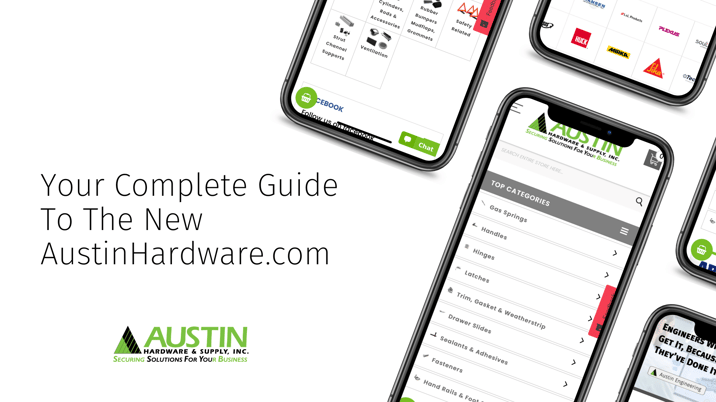 Next time you log on to our website to find your hardware needs, you might see a surprise. Austin Hardware® has a new and improved website that has been completely renovated and redesigned with you in mind. You still get access to the same great hardware and service you love, but now our site has been streamlined with easy to find updates that make the user experience more friendly and easier to navigate. Already a loyal Austin Hardware® customer? No worries, If you are an existing Austin customer, your account has been securely transferred to the new site, and your previous order history and important account details are available on the new site. We are excited to launch our new website in our 60th year of business and to provide even better ways to view our diverse line of solutions for your business.
So, what is new?
Easy to Find Our Top Selling Categories and Brands

It's no surprise that Austin Hardware® carries some of the top products in the industry and partners with some of the best suppliers to stock top of the line, quality products for our customers like you. Now we have made it even easier to find the products you need for your business. We have displayed our top-selling categories (what you came to find!) and made it easy to search for our top brands, all conveniently located on our home screen. We've made it easy for you to find the products you need when you need them.

Easy to Create Your Custom Account Type

Our new website is designed for you. In our 60th year of business, we want to ensure that our customers know we care about providing the solutions you need and have tailored our website directly to the customer's user experience. Now you have different and easier ways to shop on our website.
Business Account
We now have the option for you to create a "Business" account that will speed up the buying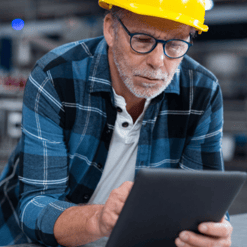 process. Also, we now securely store your information and purchases for future reference. These new features make it easier for you to track purchases and shipments and have complete access and control of your Austin Hardware® account.


Are you in need of a tax-exempt account? Well, you are in luck. Simply register for a "Business Account" with us, and our customer service team will handle the rest.


Home Account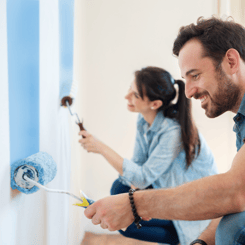 Are you are coming to our site as a DIY enthusiast or need parts for around the home? Register for a "Home" account, and you will be able to keep track of your orders, re-order quickly and store payment methods for a speedy checkout.

Both "Business Accounts" and "Home Accounts" are great options depending on your specific needs.


Faster Navigation

When it comes to our customers, we listen to what people say about our website and customer experience. That's why our new website design is for customers like you. First, we know that faster navigation is essential. We're all busy, and we know you need to find the products you need without looking through pages of catalogs. In addition to our new navigation on the home page, which features top categories and brands, we have made it so that our new homepage is faster, streamlined, and always ready for business.


Streamlined Checkout

We have also updated the checkout for faster, easier checkout, with a true one-page checkout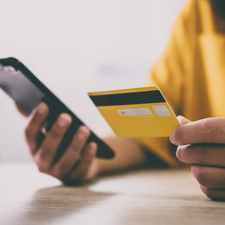 design. No more clicking through multiple pages to place your order. We have streamlined the process so that your information gets entered all on one page. We know you've got a business to run, so we've made one less step for you.

If there's anything we've learned in the last 60 years, it's the importance of serving customers. We want you to know that in 2020 and beyond, we are open for business and here for you. Our new website is just one way of saying thanks and that we hope to continue to serve your needs in the future.