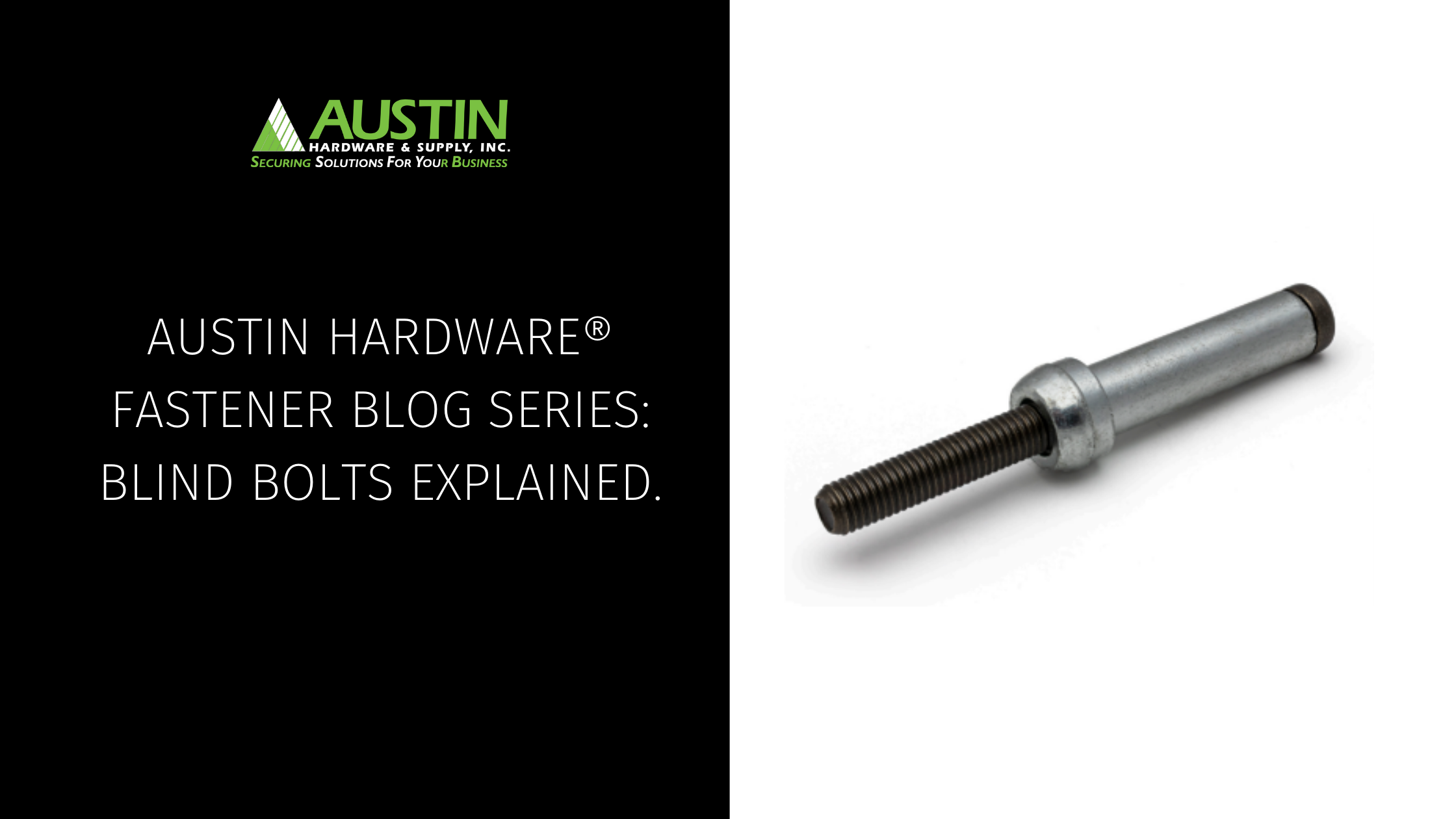 The speed and ease of installation of blind fasteners make them an excellent choice for manufacturers of all types of products. This is especially true when access to an application's backside is limited at best or completely inaccessible.
Once determined that a blind fastener is right for the application, the user then must decide which type of blind fastener is most appropriate. While many factors could play into this decision, strength requirements and vibration resistance are two criteria that sit at the forefront.
For lighter duty applications that are not load-bearing (under 100 lbs. of shear and tensile strength), a standard blind rivet is often adequate. For more information on standard blind rivets, check out our four-part series on blind rivets.
As the load and potential vibration increase in an application, structural blind rivets with shear and tensile strength in the high hundreds, up to 1000 lbs., might be the right choice. The structural blind rivet, as discussed HERE, retains a part of the mandrel with the body to provide additional "structural" strength.
However, structural blind rivets generally top out at around ¼" diameter, so for applications requiring something even more durable, a manufacturer may look to lockbolts, such as the Huck Bobtail® Standard lockbolt diameters range in size from ¼" to 1", with larger diameters of 1-1/8" and 36mm available for special applications. Strength values start at 3,000 lbf tensile, 3,050 lbf shear and 1,805 lbf clamp for ¼" diameter grade 2 and go all the up to 90,900 lbf tensile, 68,000 lbf shear and 64,000 lbf clamp for 1" diameter grade 8. That's a wide enough range to satisfy many structural applications.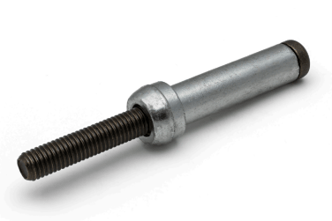 This leaves a sort of a gray area in between the structural blind rivet and the lockbolt. It's in that area where the blind bolt, such as the Huck BOM®, find their niche. The BOM® is a blind, oversized (ranging from around 5/8" to ¾" diameter), mechanically locked fastener. The unique push and pull installation design allow for the ultimate in locking strength from a blind-side installation.
Just like a blind rivet, a blind bolt is inserted through a pre-drilled hole. When engaged by the installation tool, the pintail pulls the workpieces together while the swaging anvil of the tool overcomes the standoff portion of the bolt flange and moves down the length of the standoff flange, securely locking the flange onto the pin. During this process, radial expansion of the bolt body fills the hole for maximum joint integrity. This process makes a blind bolt just as easy to install and inspect as a blind rivet. Additionally, it offers a hex bolt's enhanced strength and vibration resistance while providing greater tamper resistance and reduced loosening risk.
Another significant advantage of a blind bolt is the material composition. While blind bolts are comprised of a rivet body and stem, just like any other blind rivet, special steel alloys and heat treatments help provide higher strength values.
Trailer manufacturers have begun to incorporate blind bolts into their products to fight vibration and loosening and gain efficiencies on the assembly line afforded by blind bolts.
Outdoor towers and prefabricated modular buildings for tying together steel girders are other examples of the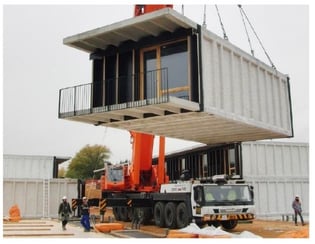 types of structures where you would consider using a blind bolt. Threaded fasteners are problematic in these types of applications because of their extended assembly time. Blind bolts, like all blind fasteners, are much easier and faster to install, and in applications as those mentioned, they reduce the need for welding out in the field. Additionally, blind bolts won't loosen upon installation, as threaded fasteners will often do.
Specific blind bolt tooling will likely be required as the traction forces needed to install blind bolts often exceed those of standard blind rivet tools. Refer to your blind bolt manufacturer for tooling recommendations. While special tooling can often be problematic, especially for field installations, some blind bolt manufacturers offer electric or gasoline-powered hydraulic tool systems that can be used for outdoor applications. This is not unlike other fastening systems, such as welding, that also have similar special tooling requirements.
For more information on blind bolts or for answers to any of your blind fastener questions, please contact your nearest Austin Hardware location, or engage us in a Live Chat on our website at www.austinhardware.com.