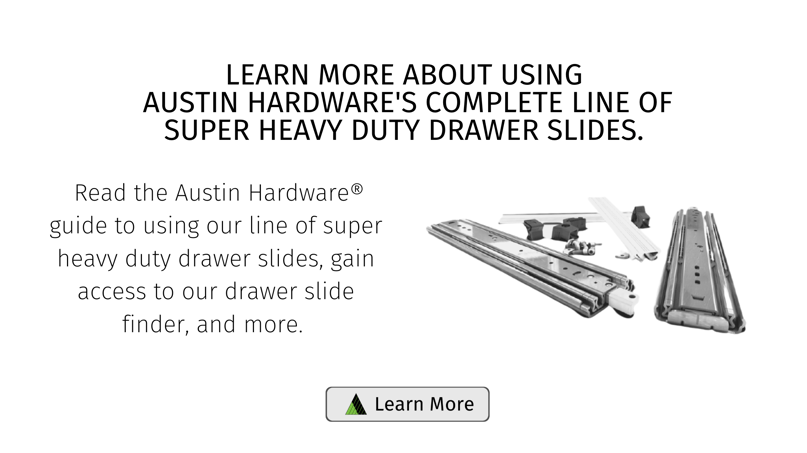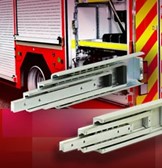 When you need a system that allows ready access to cargo and equipment that weighs in excess of 500 pounds, whether in a fixed or vehicular application, there are several options available to you.
Super heavy-duty ball-bearing slides have proven time and again to be the best choice. They offer many benefits and options compared to other sliding systems.
The convenience and durability of ball-bearing slides are unmatched. While the up-front cost may be higher than some alternatives, their ease of installation, reliability, functional simplicity, and low occurrence of maintenance issues make ball-bearing slides the more economical investment in the long run.
The most significant benefit may be that ball-bearing slides provide the smoothest and quietest sliding system available.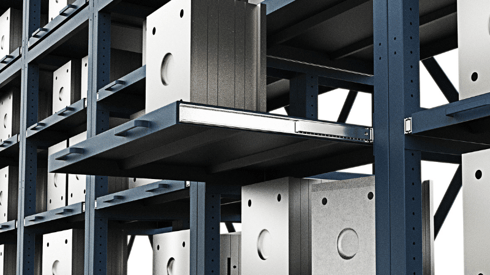 Super heavy-duty ball-bearing slides are seen in a wide range of automotive, vehicular, and fixed applications. Such as:
Heavy-duty storage trays
Workstations
RV built-in storage
Mobile Carts
Emergency vehicles
Store fixtures and large pullouts
Service truck drawer stacks
Battery trays
Bed slides for pick-up trucks
Slides for generators
For a long time, ball-bearing slides were unavailable with load ratings exceeding 500 pounds. But Austin now has a wide selection of super heavy-duty ball-bearing slides for any application, with varying requirements, that meet this critical weight threshold.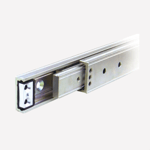 Our heaviest rated, full extension slides, the ADS 1100 series, support up to 1,100 lbs. and are available in lengths ranging from 16" to 40".
Ranging from 10" to 30" the "slim-track," 2-section HD2B2 and 3-section HD3B series' feature ratings up to 1,000 lbs. and offer the choice of positive locking in both directions, in the extended position, or stop-out only, which enables easy entry of chassis into cabinets without manipulation of catches.

Rated between 510 and 930 lbs., the GD LBS-32 can be ordered with a locking feature at full extension in lengths from 10" to 30".
Finally, the ADS 770 series are full extension slides supporting up to 770 lbs., available from 12" to 40".
For more information on our full line of ball-bearing drawer slides, see our website's expansive drawer slides section. If you have any questions about any of our super heavy-duty drawer slides, don't hesitate to contact your nearest Austin Hardware® location. Our account managers and engineering team are always available to lend a hand. You can also read our blog, "Tips for Choosing the Right Drawer Slides" here.