Using Data to Build Your Business
Using data to measure your business's success helps you see a clear picture of where your business stands. Numbers don't lie -- you can tell how your business is doing and set goals based on past and present metrics. These Key Performance Indicators (KPIs) help your business stay on track to goals, quotas and let you know where you stand. Austin Hardware® covers this more in-depth here.
Aren't you ready to stop focusing on the small things like purchase orders, supply chain headaches, too many vendors, etc.? It's time to start focusing on what really matters – what new product improvements are needed to drive sales, how vendors can align with you to exceed your corporate or department goals, what manufacturing processes need revisiting. It's time to start building business relationships, setting long-term goals, growing your business, and preparing for future growth.
Austin Hardware's team of experts can help take your business to the next level. If staying on track for your future goals is your concern, keep reading to see how Austin Hardware's use of data analytics and solutions can help your business stay on track this year.
Eliminate Shutdowns and Unknowns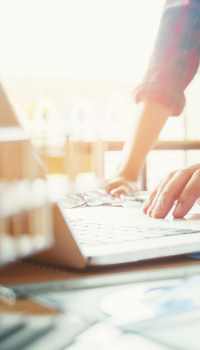 There is no reason for you to have any supply chain unknowns in the current age of data. If there's anything that recent world events have shown businesses like yours, it's to be prepared for the unexpected.
Having access to real-time data is one way that your company can stay on top of its game by reducing shutdowns, running out of crucial inventory, and other types of supply chain issues.
Let's keep your business rolling this year by ensuring you're up to speed on crucial data. We help to bring visibility to all parts of your business. Let our team help you run things smoothly with our guaranteed solutions.
How Does Austin Help?
If there's a saying we're known for, it's that we're "a partner, not a replacement." Our commitment to providing precise, impartial data ensures that you always have a trusted partner in the industry. We guarantee customer satisfaction for our business partners.
Do you want to know how Austin Hardware® can help you save money and improve your business?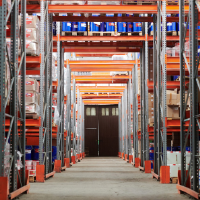 We work alongside you as an extra set of eyes or an additional team member. We will never replace the hardworking team you have built, and we don't intend to.
The solutions we provide for your business include inventory management, supply chain management, vendor consolidation, and more. Let us help your business run smoothly. We can handle multiple purchase orders, inventory, sourcing, and all the other details your business deals with daily.
Our services allow you to use resources to grow your business and meet crucial goals and other milestones. Wouldn't it be nice to know that the small details are handled so that you can focus on the big picture?

Custom Solutions For Your Business
What you get with Austin Hardware® is never a one size fits all solution. We know our customers have strategic goals, different inventory needs, supply chains, and various finished goods. Our team works with you to understand exactly what solutions your business needs to perform at its peak.
This process often involves a series of meetings conducted cross-departmentally if required. We want to know what type of inventory management software (if any) you are using, what your KPI dashboard looks like, what your current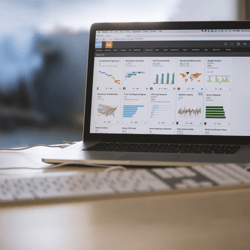 inventory management processes are, and so forth.
There are many different inventory management techniques out there, such as two bin systems, Kanban, and more. Whatever your current inventory management systems are, we look and see what your current set-up is. Then, we can help to improve your vendor management system as a whole.
We care about providing the right solution and will work hard to find exactly what your business needs. What often happens is that we find a custom solution that works in harmony with or improves upon your current set-up. We use real-time data, analytics, and more to find out where you are and compare that to where you could be.
Our vendor management process is more than just a service. We are more than just a service provider, a supplier, and a hardware store. We're a trusted industry partner with over 60 years of experience in the business that will work with your team to find the right solutions.
Are You Ready to Learn More?
Our Able II™ Vendor Managed Inventory systems have helped businesses just like yours find the perfect solutions to supply chain issues, inventory problems, warehouse organization, and more. We've seen it all, and we work with your team to find the right solutions that fit your business' unique set of needs.
Let's help your business work towards the future. We provide solutions for a variety of different businesses in many industries. We have the experience and experts to get the job done right.
If you're interested in making the necessary changes to help your business reach even better long-term success, then Austin Hardware® is ready to help you do just that. Visit us online to learn more about what we can do for your business or download a solutions line card to learn about our solutions for you.