Did you know that Austin Hardware supplies hard-working hardware to some of the biggest trailer manufacturers in the business? With over 10 U.S. locations and 60 years of experience, we work with some of the best in the industry. We also have the products and knowledge to outfit many different types of trailers. From car haulers to horse trailers and everything in between, we have the hardware you need for your trailer. We also have a helpful team of experts willing to set up a time to discuss your business goals and unique set of needs. No matter what size your business, we have multiple teams of experts ready to work alongside your business as a partner to provide you with the best trailer related solutions in the industry.
Hard-working Hardware Solutions for Trailers
Think of all the different types of hardware that keeps your trailer on the road. Whether it's a horse trailer, a car hauler, an RV, a boat trailer...you get the picture...we have the parts and products you need to keep rolling. Finding the right hardware does not need to be complicated. Austin Hardware® has a complete catalog online featuring our many different products in an easy to search format; we also have product experts ready to help you find and source what you need. Our hardware is always quality and goes through testing to make sure it meets user specifics before we sell it to you. From lighting to tie-downs, electrical, latches, hinges, and more, we have you covered from hitch to bumper with some of the industry's best products. We also take on different industries and work with both big and small businesses.
Industries We Serve
Trucking/Truck Body
Car Haulers
Horse Trailers
RV
Marine
Flat Bed Trailers
Agricultural Vehicles
&

More
Solutions for Different Types of Trailers
As you can see, Austin serves several different industries, including marine, RV, agricultural,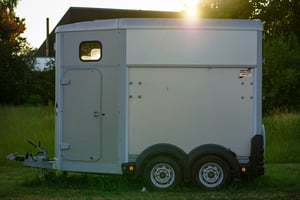 construction, emergency vehicles, and more. That's why we have both the experience and products to serve you best. There are many different types of trailers, and we have teams of experts ready to take on your biggest challenge. For large businesses, we have state-of-the-art supply chain forecasting tools and services. For smaller customers, we have an easy to use online store and product experts to give you 1:1 product advice, with Austin Hardware®, we work with you to provide the best solutions in the industry.
Why Austin Hardware®?
From our experience to our multiple U.S. locations, we are ready to serve you. We carry thousands of in-stock specialty hardware parts and offer fast, reliable shipping. We also can provide your business with solutions for your supply chain. With our Able II™ inventory management services, we make sure your supply chain runs smoothly and that the right product is in stock at the right time. We know that we are ready to serve you better and find the right solutions for long term success. Click here to learn more about our vendor managed inventory services. We can also provide you with engineering and manufacturing services. Our engineering team can work with you to provide custom solutions and help you develop the product you need. We have many different capabilities for designing your product and will work alongside your team to get the job done to your specific needs.