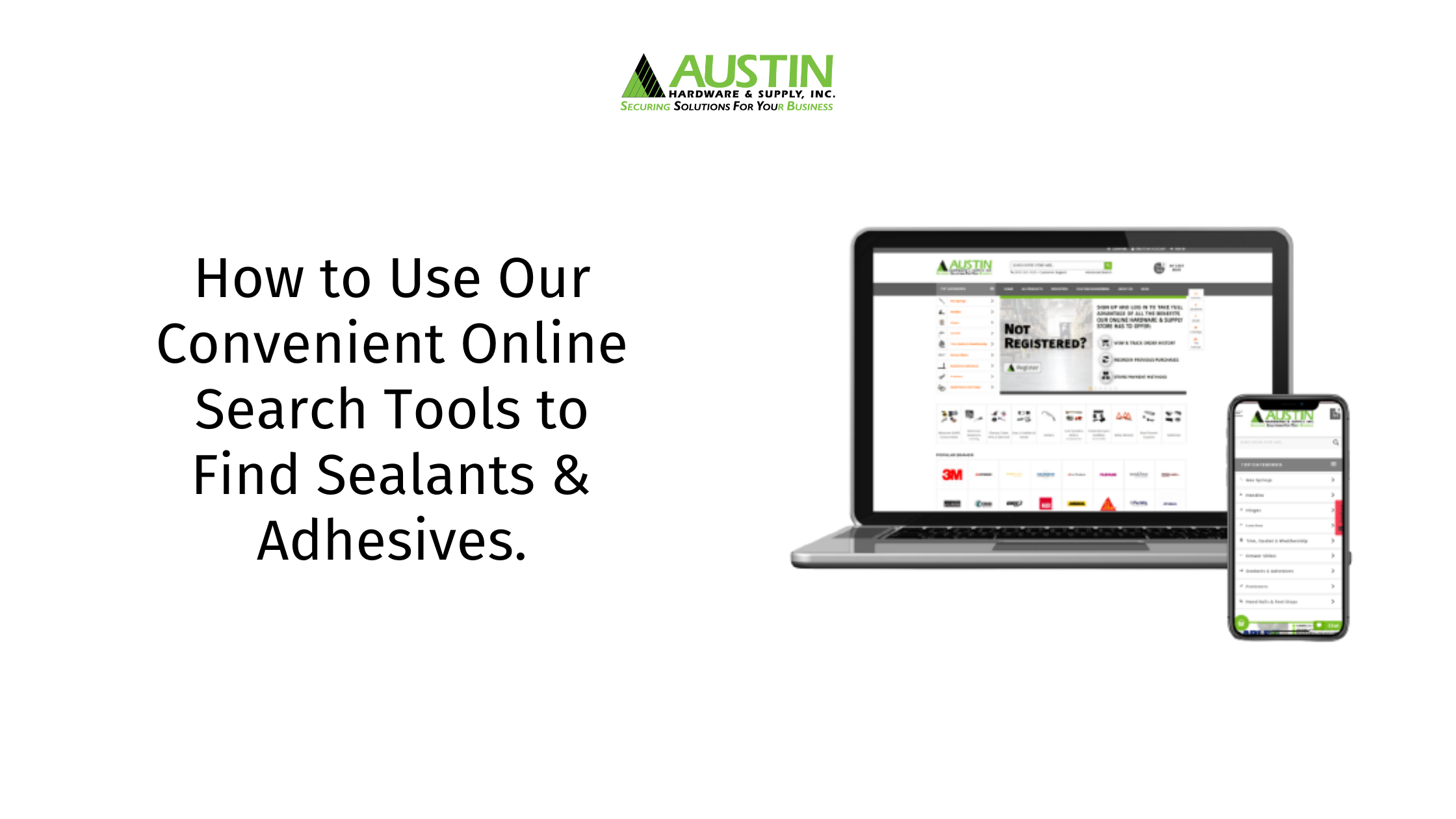 Sealants and Adhesives Online Tools
Applications for sealants and adhesives vary greatly. Consequently, whether you're an OEM, repair facility, or at-home DIYer, there's an almost limitless variety of products available. This large number of choices allows for there to be a product that perfectly fits your needs. Unfortunately, weeding through all of those choices can be challenging.
Look no further!
To help you make the right choice, Austin Hardware® has added an in-depth and highly detailed filtering system to the Sealants and Adhesives pages) of our website.