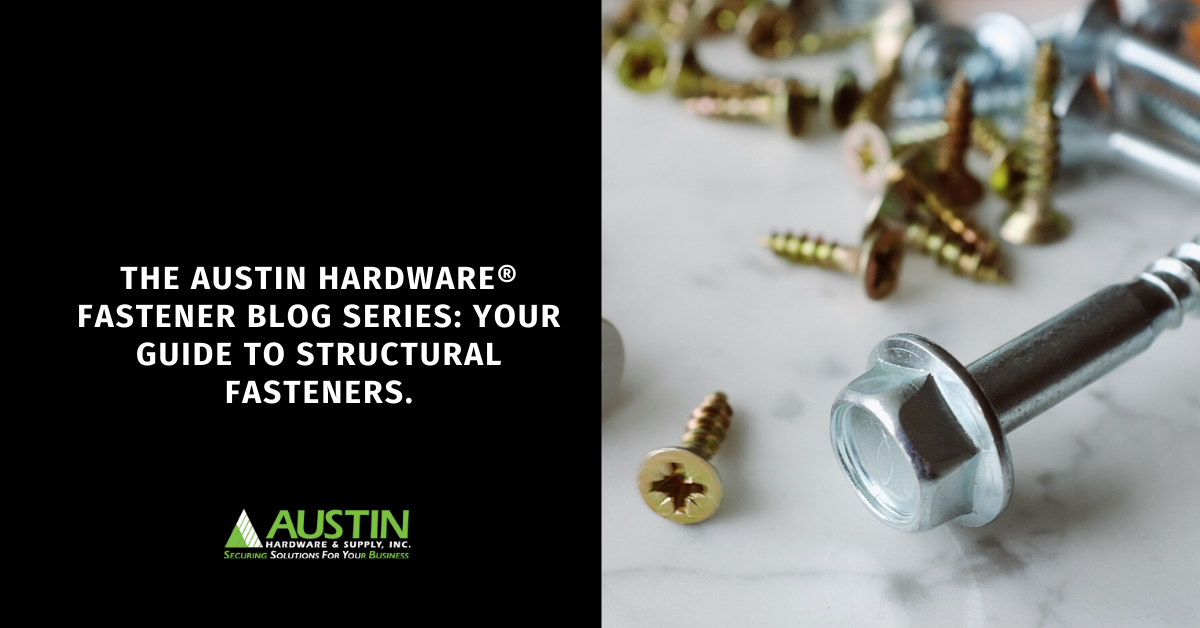 The meaning of the term "structural fastener" is somewhat ambiguous. Here's what it used to mean:
As recently as a January 2020 article by ITA Fasteners, structural fasteners are described as being, "… characterized by strong, heavy-duty materials that facilitate the construction of structures employing steel to steel connections. They are an ideal choice … for connecting one metal structure to another."
While not inaccurate, according to Steave Klein, National Sales Manager for Fasteners at Austin Hardware®, "That phrasing comes from a time when steel was the strongest material available for construction and structural applications. In the modern world of today, while steel is still commonly used in all types of manufacturing, we also have many other materials, some of which are stronger than steel, and due to some of their other characteristics, better suited to certain load-bearing applications."